May 2018 Email Update Oahu Real Estate
Posted by Tim Kelley on Friday, June 1, 2018 at 2:30 PM
By Tim Kelley / June 1, 2018
Comment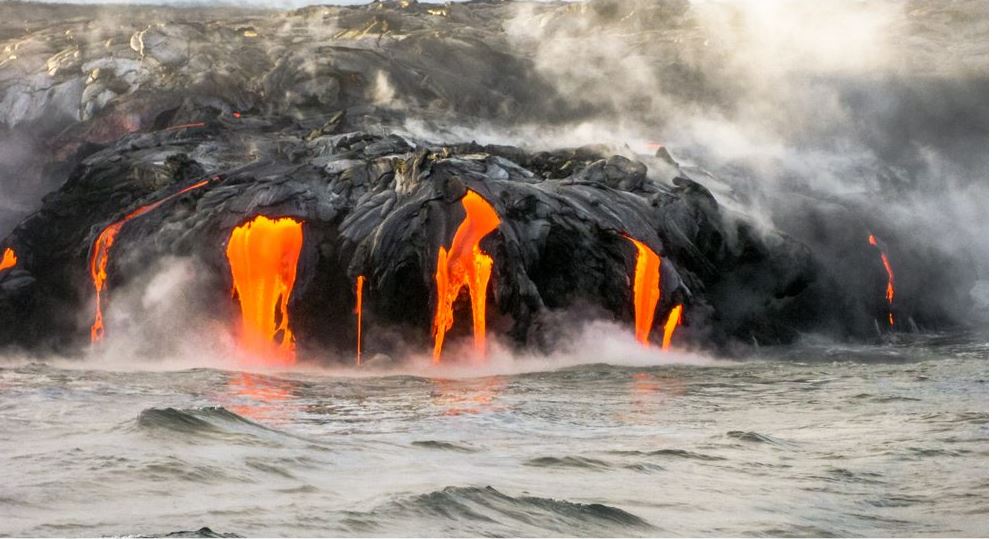 Here is our 05/10/2018 e-mail update. It is sent after the statistics for the preceding month have been posted on the Board of Realtors website. You can find previous newsletters by visiting www.stott.com/news.
The median price for single-family homes and condos continues to rise as demand remains strong and supply remains tight. The median price in April for single-family homes was $790,000 (10.9% higher than April, 2017) and for condos was $416,000 (0.1% higher than April, 2017). There seem to be signs that more people are deciding to sell while the market is still tight with the number of active listings for single-family homes rose 6.1% and for condos rose 16.4%. There is still only 2.3 months of remaining inventory of single-family homes and only 2.8 months of remaining inventory of condos. Experts consider a supply of six months of remaining inventory representative of a neutral real estate market where neither Buyer nor Seller has the negotiating advantage.
Travel experts predict Hawaii will continue to see growth in the record number of tourists visiting the state as current airlines add capacity and Southwest Airlines plans to start service to Hawaii later this year. Southwest recently announced that it plans to start a low cost interisland service once flights from Oakland, San Diego, San Jose, and Sacramento to Oahu, Maui, Kauai, and The Big Island have been established. The Hawaii Tourism Authority reported that visitor spending increased 10.1% to $4.82 billion in the first quarter of 2018. The University of Hawaii Economic Research Organization (UHERO) reported that the growth in tourism would lead to further economic expansion through the remainder of the decade.
Oahu's commercial real estate rental market is softening with rising vacancy rates across the island and in downtown Honolulu in particular. Office vacancies rose to a record 17.1 percent in its central business district and the island wide office vacancy rate rose to 13.01 percent. While Oahu has added 45,700 jobs since 2009, jobs in the information technology, financial services and professional and business services sector lost 3,800 positions.
Hawaii's low unemployment rate is masking many economic challenges that currently exist. Hawaii's aging population and retiring baby boomers are holding the unemployment rate down and the shrinking labor force as a percentage of the population will make it more difficult to pay for the state's public pension obligations. Private employer growth prospects have been hampered due to the difficulty in finding qualified employees and the dominant tourism industry generates below average wages. Hawaii has experienced a net decrease in population as some people have left the island because they can no longer make ends meet due to the high cost of living. Gubernatorial candidate Colleen Hanabusa claims that the state's struggles are a result of the failed leadership of current Governor David Ige. However, changing governors again will not result in any changes to the state's economy unless there is a shift in the state and counties governing approaches. The tax and spend mentality that dominates the state has resulted in a competitive disadvantage of Hawaii's employees in comparison to other employees elsewhere in the nation. Leading state economist, Paul Brewbaker, has pointed out that the state's economy has only grown 1.6% per year on average of the past decade lags the national average of 2.1%.
Hawaii lawmakers passed a bill to ask voters if the state should be empowered to impose a tax surcharge on investment real estate to help fund public education. State residents will vote for the proposed constitutional amendment although many of those that would be affected by this tax will not have the ability to vote on the measure. Some lawmakers correctly argued that the tax surcharge would be passed on to renters further making Hawaii housing more unaffordable even though they still voted for the bill. The proposed constitutional amendment will be placed on the November 6 ballot.
The Hawaii Legislature passed a bill that raises the Hawaii Real Property Tax Act (HARPTA) withholding from 5% of the gross sale to 7.25% of the gross sale and is waiting on Governor David Ige's signature. HARPTA is not a tax, but a means for the state to collect capital gains taxes from out of state residents and corporations. In order to file for a refund, individuals and corporations may also have to show that they are current in their General Excise Tax (GET) payments, Transient Accommodation Tax (TAT) payments, and state income tax filings. This is the second measure passed by the legislature this year targeting taxpayers that can't vote in state elections.
For the first time since 2009, Hawaii's homeless population declined according to the latest point-in-time count. The number of homeless individuals dropped from 7,220 to 6,530 over the past year. Homeless numbers dropped 9% on Oahu, 3% on Maui, 9% on the Big Island of Hawaii, and 29% on Kauai.
The transfer of some parks in Kakaako from the state to the city begins a new strategy to address the cycle of chronically homeless people moving from parks to city sidewalks and back to parks over the past three years. Police started sweeping the Kakaako parks on Monday, April 30th and those forced to move were not allowed to set up camps on sidewalks and were told to leave Kakaako and move past Aloha Tower or Ala Moana Mall. While the homeless and some advocates complained about the move, frequent visitors of the parks applauded the efforts.
A new bill instructing the Hawaii Public Utilities Commission (PUC) to create a new system that directly ties Hawaiian Electric Company's (HECO) revenues to customer-focused achievement metrics is waiting Governor David Ige's signature. It will be interesting to see if the change in the regulatory system will make HECO a more customer centric company after enjoying a century of monopolistic protection and years of dragging its feet on integrating more rooftop PV solar systems that result in lower revenue for HECO. The motivation for the bill in part was due to a 2015 Wall Street Journal article that questioned the existing electric utility regulation system that rewarded companies with greater profits based on the amount of money that they spent.
HECO recently reported that Hawaii's oil for electricity usage dropped by more than 2 million barrels per year to 8.55 million barrels of oil over the past seven years. 74,000 private rooftop PV solar systems installed on single-family homes have helped drive the drop in demand for oil.
Honolulu was ranked #1 in a recent survey of 450 cities worldwide by international consulting firm Mercer for sanitation. The ranking was based on analyses of the waste removal, sewage infrastructure, levels of infectious disease, air pollution, and water availability and quality. While Oahu does benefit from advantages due to its natural climate, the city and county do have very efficient waste removal services. Tracey recently visited the city's H-Power plant and learned about the trash to energy plant and the recycling efforts. Tracey highly recommends the Tour de Trash. Tim and Tracey also recently took advantage of the monthly bulky item curbside pickup service to dispose of old and rusted patio furniture.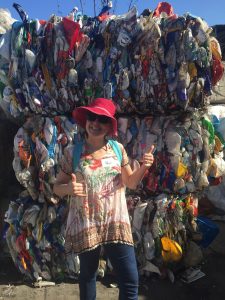 Friday the 13th brought thunderstorms and heavy rain to both Oahu and Kauai. Kauai received the worst of the weather where some areas received 26 inches of rain in 24 hours and 200 people had to be rescued from a small town, Haena, when flash floods cut the town off from the rest of the island. A rain gauge in Waipa recorded almost 50 inches of rain during the Kauai storms. One rescue involved a juvenile bison that was found swimming about 200 to 300 yards offshore. It took two boats and a personal watercraft to bring the exhausted and frightened animal to shore. The winds from the thunderstorm blew down parts of Tim and Tracey's back fence, snapping the rust weakened metal poles at the base. Stott Property Management, LLC received several emails and photos of flooded yards and water penetration from several of the tenants at houses under management. The state legislature allocated $125 million for recovery efforts on both islands. 532 homes on Oahu and Kauai received flooding damage and 115 of those homes sustained major damage or were destroyed.
Scientists at the Hawaiian Volcano Observatory warned of the next lava event when it issued a Volcano Activity Notice on Tuesday, 4/17/18. Instruments recorded inflation of the Puu Oo Cone and the crater floor reportedly rose several yards at the time of the warning. Lava was reported spilling onto the nearby Halemaumau Crater floor at Kilauea's summit on Monday, 4/23/18, less than a week after the warning. The lava has currently covered about 39 acres on the crater floor. Scientists are still keeping a close watch on Puu Oo because a new vent could open at any time. A similar episode preceded a lava flow that threatened the town of Pahoa back in June 2014 and a second lava flow that started in May 2016, reached the ocean, and is currently still active. Tim, Tracey, and their son, Mark walked within a few feet of the current lava flow back in November. The last vent opening at Kilauea's summit occurred ten years ago. The link below leads to a video of the activity in Halemaumau Crater.
A magnitude 5.4 earthquake followed by a 6.9 magnitude earthquake accompanied the formation of six fissures in the eastern end of Leilani Estates subdivision in Puna on Friday, May 4th. The fissures were either spewing lava or expelling dangerous sulfur dioxide gas forcing the evacuation of 1,800 residents from Leilani Estates and Lanipuna Gardens subdivisions. Rangers at Hawaii Volcanoes National Park evacuated visitors and nonemergency staff after the earthquake caused rockslides on park trails, crater walls, and on parts of the Chain of Craters Road. Parts of the park reopened two days later to the public but rangers are prepared to act quickly if the danger returns. More than 35 homes have been destroyed by lava so far.
A bill to ban oxybenzone and octinoxate, two substances in some sunscreens that research has linked to coral bleaching and that inhibit the growth of sea life passed and has been sent to Governor David Ige's desk for signing. A scientist who has tested water samples in Hanauma Bay stated that there are high sunscreen levels in the bay that could end up killing all of the coral over time.
Erosion at Hawaii's beaches is making headlines again after winter waves pounded the North Shore this year. Erosion behind a seawall has forced the removal of outdoor showers at Haleiwa Beach Park and sinkholes are undermining sidewalks and several other structures. 70 percent of Hawaii's shorelines are chronically eroding. Waikiki and the North Shore have experienced some of the most dramatic erosion over the past years.