March 2020 Email Update Oahu Update
Posted by Tim Kelley on Tuesday, March 10, 2020 at 3:32 PM
By Tim Kelley / March 10, 2020
Comment
Here is our 03/10/2020 e-mail update. The newsletter is sent after the statistics for the preceding month have been posted on the Board of Realtors website. You can find previous newsletters by visiting www.stott.com/news.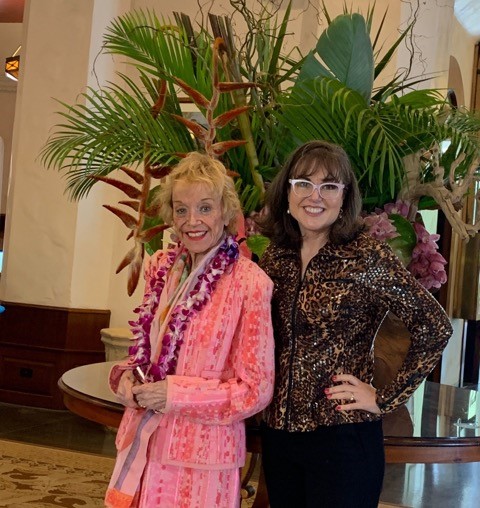 The February median price for single-family homes was $765,000 (3.0% lower than February 2019) and for condos was $430,000 (3.6% higher than February 2019). It appears that pricing helped drive demand since both median and average sales prices for single-family homes on Oahu were lower than the previous year and for condos was higher. February demand for single-family homes jumped 18.8% and inventory dropped from 3.2 months of inventory to 2.7 months of inventory while demand for condos dropped slightly (1.6%) and inventory remained unchanged. Pricing has also become important in the rental market as rents have fallen over many parts of the island. Many investment property owners in condo associations are getting squeezed as rents fall and maintenance fees rise.
The Honolulu Department of Planning and Permitting (DPP) exhibited some common sense when it ruled that bed and breakfast homes and transient vacation units are permitted in the Kuilima Estates East and Kuilima Estates West neighborhoods in Turtle Bay on February 10, 2020. DPP surprised even the operators of the Turtle Bay Resort when it ruled earlier that Ordinance 19-18 made those operations illegal. DPP is still embroiled in legal issues from challenges brought forth by the Waikiki Banyan, Waikiki Sunset, and Waikiki Lanais associations in Waikiki. Supply and demand for vacation rentals rose 8% in January state-wide while supply and demand for vacation rentals on Oahu dropped 13% as a result of Ordinance 19-18.
Mortgage rates recently fell to a 50-year low as uncertainty concerning the effects of the coronavirus on the World Economy disrupt markets. Yields on the 10-year Treasury notes fell below 1% as investors piled into safe assets.
The coronavirus is starting to have a noticeable effect on the Hawaii tourism industry as global travel suffers. United Airlines announced that it cut its domestic service by 10% and international service by 20% this past Saturday and Hawaiian Airlines suspended flights to and from South Korea from March 2 through April 30. The University of Hawaii Economic Research (UHERO) highlighted that tourism is among the most vulnerable industries to epidemics from travel restrictions put in place to contain the spread of a virus. UHERO points to the 2003 SARS outbreak as an indicator of what might occur this year. Hawaii saw a 40% decline in Japanese visitors and a 25% decline from other foreign markets while U.S. arrivals rose. UHERO predicts 230,000 fewer visitors during the first half of the year and fully recovering by the third quarter.
A 2019 study published by the Financial Health Network reported that 69% of Hawaii residents are struggling financially. According to the report, 54% of residents were just coping, 31% were deemed financially healthy, and 15% were considered financially vulnerable. Additionally, 47% of respondents did not have an emergency fund to cover an event such as a health crisis or loss of a job. The researchers collected data from 1,600 Hawaii residents via a 41-question survey taken online and over the phone from June to July 2019. The questions weighed residents' financial health through answers to questions concerning how money was spent, saved, borrowed and planned.
Honolulu is one of 600 cities that take part in a National Community Survey conducted by National Research Center Inc. in Colorado. The survey results have shown a steady decline in Honolulu residents' perception of the quality of life since 2009. 1,700 surveys were mailed out this year and 376 were received back. The survey has a margin of error of 5%. A report considers a positive quality of life rating as a resident response of either good or excellent. That positive quality of life rating has steadily slipped from a 77% rating in 2009 to 54% in 2019. In a nutshell, many more residents today believe that Honolulu is not a good place to raise children or retire and that has also been evident in the declining population numbers over the past few years. The mood seems eerily familiar to the late 1990's when the nation's economy was doing well yet Hawaii's economy was mired in economic stagnation.
A recent analysis by Truth in Accounting, a nonprofit finance organization, gave Honolulu one of the four F grades among the 75 cities studied. The researchers ranked each study on its taxpayer surplus divided by the number of taxpayers and the taxpayer burden, the cost to each taxpayer if the city was to pay off its debt. Honolulu was labeled one of five top "sinkhole" cities for the lack of necessary funds to pay its bills and it had the third-largest taxpayer burden of $26,400 per resident. New York, Chicago, and Philadelphia also received F grades. Ironically, Mayor Kirk Caldwell recently announced that the City and County of Honolulu is in solid financial shape.
Another rental housing complex has broken ground in Kapolei. A $125 million, 318-unit complex has already completed the site work of installing utilities and grading the area. The complex called The Element, will offer a pool, fitness center, café, and other amenities and is scheduled to welcome new tenants toward the end of 2021. The project aims to attract local workforce tenants. The last Kapolei apartment complex, the 499-unit Kapolei Lofts, opened in 2015.
Ward Village developer Howard Hughes Corp. is involved in another lawsuit, this time with the Ke Kilohana association. 375 of the 425 units at Ke Kilohana were sold at "moderated prices" to satisfy the state's affordable housing requirement. The Ke Kilohana association board filed suit claiming the Howard Hughes Corp. purposely lowballed monthly maintenance fees in order to charge higher sales prices. The board had to raise maintenance fees 53% after the first year of operation because operating expenses exceeded maintenance fee revenue by $40,000 to $50,000 per month at the maintenance fee structure set by Howard Hughes Corp. The suit also claims that construction defects have not been properly addressed. Buying in a new condo complex can be risky due to unknowns concerning construction materials, changes in interior design, and the uncertainty surrounding operating expenses. The board of the Ka Malanai complex in Kailua recently sued developer, D.R. Horton, over construction defects.
Alexander & Baldwin successfully completed the last three sales of lots and homes it purchased from Japanese billionaire Genshiro Kawamoto six years ago. Kawamoto made headlines for years by purchasing property on Oahu, renting to questionable tenants, and failing to maintain the properties, most notably along Kahala Avenue.
The state Department of Transportation (DOT) notified the U.S. Army that it is terminating its lease of Dillingham Airfield effective June 30th putting hundreds of jobs at risk on Oahu's North Shore. Dillingham Airfield is currently the only home to recreational skydiving, glider, and ultralight operations on Oahu and located in an area where local jobs are scarce. The airfield is also a logical place for recreational activities because it is far enough away from the flight corridor of Daniel K. Inouye International Airport. The state DOT has been accused of mismanaging the airport for years resulting in the U.S. Army's refusal to grant another long-term lease. As a result, financing for necessary infrastructure improvements is unavailable. Over 300 residents packed a recent town-hall meeting to discuss the issue and representatives of the state DOT didn't even bother to attend. The North Shore community's financial struggles resulting from Honolulu's new vacation rental law appears to become much worse.
In an unrelated event, two men died on 02/22/2020 in a plane crash at Dillingham Airfield shortly after takeoff. Both men were experienced pilots according to people that knew them and the Federal Aviation Administration (FAA) and the National Transportation Safety Board (NTSB) will investigate the crash. U.S. Senator Brian Schatz called for the closure of Dillingham Airport stating, "it has become clear that Dillingham Airfield cannot continue to operate safely." Hawaii Senator Gil Riviere called Schatz's statement "irresponsible" since the investigation had not even begun and said the two pilots that died were "highly qualified aviators devoted to the love of flight." Both Governor David Ige and Mayor Kurt Caldwell expressed condolences to the family and friends of the deceased gentlemen.
Japan suspended its funding for the Thirty Meter Telescope (TMT) this year since there is no apparent path available to start construction on Mauna Kea. A spokesman for the Japanese government stated that they are still committed to building the telescope in Hawaii, the preferred location for the project. India indicated that it wanted the project moved to the Spanish Canary Island in La Palma and China has reportedly supported the change in venue.
The latest controversy over bus fares highlights future pain for Oahu's taxpayers as rail crawls towards completion. A proposed bus fare increase has raised objections from some heavily subsidized riders yet projections from the fare increases will still fall short of providing revenue equal to 25% to 30% of operating expenses. One advocate is complaining that seniors paying $60 per year for unlimited rides on the bus system would create undo financial hardships. Oahu taxpayers are not only going to be stuck with at least a $9.2 billion dollar price tag for rail, they will also be paying for more than 75% of HART's operating expenses every year. Based on recent projections that operating costs will run between $127 million and $144 million per year, taxpayers will be on the hook for at least $95 million per year when full service commences. The City and County of Honolulu recently agreed to pay about $88 million more to Hitachi Rail International over the first 13 years of rail operation for a total of $918 million.
It appears that the Honolulu Authority for Rapid Transportation (HART) will push out the scheduled December 2025 completion of its delayed and over-budgeted rail project. HART currently maintains that it will complete rail construction based on its current schedule even though it continues to miss engineering deadlines for the difficult downtown portion of the construction. The latest issue concerns HART's failure to submit formal permit applications for restricting traffic flow on the four-lane Dillingham Boulevard to one lane in each direction. The city of Honolulu is concerned because about 10,000 commuters ride the bus and 30,000 commuters use the corridor daily. The corridor is also home to thousands of jobs. HART has yet to complete the design for the area which is necessary to finish the permit requests. The project timeline originally called for lane closures beginning November 12, 2019. HART also announced that the first 11-mile segment will open December 20, 2020, two months later than a recent announcement.
Oahu residents hope to have a new entertainment venue as the city and developers of a $50 million Topgolf project plan a public-private partnership to transform the Ala Wai driving range into a state-of-the-art facility. Topgolf golf-based entertainment where customers hit micro-chipped balls at targets and the flight of the shot is tracked on computer screens in the hitting bays. The hitting bays accommodate up to six people who can compete in a variety of games while enjoying food and drinks. Tim played at a venue in Orlando with his tennis team late last year and everyone had a fabulous time.
Hawai'i Volcanoes National Park has opened the popular Thurston Lava Tube roughly two years after the Kilauea eruption closed the 400-foot lava tube. A 6.9 magnitude earthquake on May 4, 2018 dislodged large rocks from the lava tube's ceiling and new cracks appeared. During the closure, roots from ohia trees grew through cracks in the ceiling to the lava tube floor and large colonies of white microbes grew on the walls during the extended periods of darkness.
The #1 University of Hawaii (UH) Rainbow Warrior Men's Volleyball team split a series with #2 Brigham Young University (BYU) over the weekend. BYU swept UH on Thursday in impressive fashion 25-15, 25-17, 25-20 and had UH on the ropes on Friday before UH pulled off the reverse sweep 20-25, 22-25, 25-22, 25-23, 19-17.
A study by a UH economics professor showed that the expansion of the Papahanaumokuakea and Pacific Remote Islands marine national monuments by President Obama did not lead to any losses to Hawaii's longline tuna fisherman when the expansion was opposed by the fishing industry. Revenue was 13.7% higher in the years from 2014 to 2017 (after the monument expansion) than the previous three years prior. It turns out that 97% of the fishing already occurred outside of the expanded boundaries. President George W. Bush designated the Pacific Remote Islands Marine National Monument in 2006 and Papahanaumokuakea Marine National Monument in 2009 to protect coral reefs and endangered marine life.
The nonprofit Hawaiian Legacy Reforestation Initiative recently announced that it planted its 500,000th tree. Koa, ohia, mamane, naio, milo, and sandalwood have been mainly planted on two ranches on the Big Island and one ranch on Oahu. Charitable contributions and contributions from an affiliated for profit hardwood company have helped fund the effort.
Kauai Councilman Arthur Brun was indicted with 11 others in federal court from drug trafficking on February 15th. Councilman Brun is accused of leading the drug ring that distributed methamphetamine throughout Kauai. He was also charged with obstruction of justice through evidence tampering and witness tampering, conspiracy to possess a firearm and ammunition as a convicted felon, and assault of a federal law enforcement officer. He has pleaded not guilty to the charges.
The remake of Hawaii Five-O will end after its 10th season. The yellow signs that have dotted Oahu over the past ten years to denote where the cast and crew would be shooting will become less prominent. The remake of Magnum P.I. is currently still running.
A popular Kailua restaurant that closed in December, The Food Company, has found a new home as a "pop-up establishment" inside Boardriders Bar & Grill. The Food Company had operated in the Enchanted Lake Shopping Center for 22 years when the landlord decided against renewing the lease and had to abruptly close in December. The owner started searching for a new Kailua home and Boardriders Bar and Grill started searching for a new person to run their kitchen. Boardriders reached out to the owner and they came to terms on an initial six-month lease to see if the partnership will work out.
Mary Lou Stott turned 87 this March. Tracey hosted a fun luncheon with friends at The Royal Hawaiian to celebrate.