June 2021 Email Update
Posted by Tim Kelley on Thursday, June 10, 2021 at 4:26 PM
By Tim Kelley / June 10, 2021
Comment
The May median price for single-family homes set a record at $978,000 (22.7% higher than May 2020) and for condos was $457,750 (14.7% higher than May 2020). Demand for both single-family homes and condos remains extremely strong. 63.3% more single-family homes sold in May compared to last year and 135.4% more condos sold. Pending sales of single-family homes in May were 80.8% higher and pending sales of condos were 158% higher than last year. The lack of inventory is driving prices significantly higher. There is currently only 1.2 months of single-family home inventory and 2.3 months of condo inventory. Many buyers have shifted their attention to condos due to soaring single-family home prices, the lack of inventory, and as more of the population receives COVID-19 vaccinations.
Governor David Ige announced that the state's eviction moratorium will be extended for another 60 days and that he will not extend the eviction moratorium again. He encouraged tenants that were still struggling to pay rent to apply for rent relief programs and seek mediation with their landlords for their past due rent. Ige encouraged employers to report any job offers that were rejected by people receiving unemployment payments.
Stott Property Management, LLC and Stott Real Estate, Inc. recently helped clients complete a 1031 Exchange. They sold their Mililani townhouse and used the proceeds to buy a house in Jacksonville, FL, and Tucson, AZ. Please use the link to read about the successful 1031 Exchange in greater detail.
Inventory nationwide is very tight and completing a standard 1031 Exchange can be risky. Buyers are currently having to compete against multiple offers when buying investment property and the 45-day identification requirement leaves little room for error. You may consider a reverse 1031 Exchange to improve your odds of success. Please call or email if you would like to find out more about a reverse 1031 Exchange.
The University of Hawaii Economic Research Organization (UHERO) published its latest economic forecast and explained that the recovery is occurring quicker than previously anticipated. Domestic travel in April was about 50% of pre-pandemic levels and UHERO expects that number to climb to 70% by the end of the summer due to pent up savings and the desire to travel. International visitors will remain low until other countries improve their vaccination rates and recover from a spike in COVID-19 cases this spring. The Hawaii economy is currently short of about 100,000 workers compared to 2019 and UHERO expects that it will take several years before the employment numbers reach levels last seen in February 2019. UHERO points to ongoing virus concerns, and the need to supervise school children until schools reopen. It did not mention the enhanced federal unemployment benefits as a factor even though the debate is occurring at the national level. Hawaii's strategy appears to be that it will keep the enhanced benefits in place until schools fully reopen, enabling previously working parents to return to the workforce. UHERO states that continued improvement in the economy hinges on vaccination rates both in the U.S. and abroad and the suppression of COVID-19 illnesses in the countries where citizens used to visit Hawaii

The Battleship Missouri Memorial will be open full-time starting Memorial Day weekend. The memorial will be open to visitors from 8:00 am to 4:00 pm daily and will have some new exhibits showing objects from several films featuring the USS Missouri. To see pictures of the USS Missouri, please click the link below.
The state of Hawaii continues to make good progress on vaccinating its residents. Most high-risk people have been fully vaccinated and the state has started closing some of the mass vaccination facilities as demand has dropped. One of the latest efforts involves a vaccine bus that has been visiting high school campuses to vaccinate students in preparation for in-person schooling. During a 2 ½ week stretch starting May 6th, the bus has visited more than a dozen schools so far as of May 22nd has given roughly 3,000 students their first dose of the Pfizer vaccine.
The Honolulu Star Advertiser reported how the federal government has failed to compensate the Native Hawaiian population for 960 acres of land specified in the 1995 Hawaiian Home Lands Recovery Act and how Hawaii's representatives supported legislation to circumvent the federal law in subsequent budget related legislation. Hawaii Senators Daniel Inouye and Danial Akaka, recognized for their legislative efforts to compensate Native Hawaiians for land taken from them over the years, voted for budget bills that enabled the circumvention and more recently, both current U.S. Senators from Hawaii have supported similar budget bill provisions. The federal government has turned over about 900 of the 960 acres to the Native Hawaiians, however, the land has been used for industrial purposes instead of residential homesteads because of the location or poor condition of the property received so far. Transactions recently occurred where excess lands were sold to nonprofits and a company that intends to develop hundreds of private sector homes instead of offering the acreage to the Department of Hawaiian Home Lands (DHHL). The property had easy access to existing infrastructure to support homesteads versus the land that has been turned over so far. There are currently about 11,000 Hawaiians who are seeking residential homesteads on Oahu, almost double the figure when the 1995 act was passed.
The State Department of Taxation announced that it already collected $4.1 million in back taxes owed by vacation rental operators and expects to collect $12 million by the end of the year as vacation rental platforms agree to share data with state officials. The state claims that 5,100 of 7,300 hosts have not been paying GET or TAT even though it declined to name the platform. The state has been mailing letters to the hosts regarding the back taxes owed. The State of Hawaii Department of Taxation has a brochure concerning taxes associated with investment real estate that you can review by clicking the link below.
The City and County of Honolulu restored public access to a beach fronting Portlock Road when it cut down a locked gate that used to block access to a private beach path. The city filed a lawsuit in 2019 to acquire the beach path using eminent domain and removed the gate on May 19th. The beach path provides access to a beach that was isolated from other sandy areas because the rocky shoreline makes it treacherous to walk from one portion of the beach to another.
Hawaiian Airlines announced that it shut down its 'Ohana by Hawaiian operation, marking a retrenchment from a 2014 effort to support passenger and cargo flights to smaller Hawaiian island airports. Hawaiian Airlines acknowledged that demand for the service was insufficient to support the costs associated with the operation and has ceded the market back to Mokulele Airlines whose planes are smaller and less expensive to operate. Mokulele Airlines is currently the only airline flying to both Molokai and Lanai.
University of Hawaii (UH) football fans said a sad aloha to the UH Warrior's greatest quarterback, Colt Brennan. Colt Brennan was the face of the 2006 and 2007 football team and led the Warriors to the 2008 Sugar Bowl with a 12-0 record. He broke or tied 31 NCAA records in his career at UH and placed third in the 2007 Heisman Trophy voting. Colt volunteered his time at youth football clinics around the state and he was a favorite of the kids. Even my son, who never played a down of organized football, knew who Colt Brennan was. He will be sorely missed. Click the link below to see pictures of Colt Brennan.
UH's campus football field has been approved as the site of the 2021 Hawaii Bowl that features a Mountain West Conference (MWC) team and an American Athletic Conference (AAC) team. UH, a member of the MWC has played in 9 of the 18 Hawaii Bowl games since its inception in 2002. The Hawaii Bowl was created in response to UH being left out of participating in a 2001 bowl game after going 9-3 that year.
UH baseball has parted ways with its head coach, Mike Trepasso after 20 years. Trepasso accumulated a 536 win and 531 loss record during his tenure and more importantly, graduated all juniors and seniors participating on the baseball team except one. That one individual is currently pursuing his degree. Local sportswriters attribute Trepasso's failure to secure a new contract to nine straight losing records in the Big West conference and the team's losing 11 of the last 12 games this season after a promising start.
Hawaii researchers are hoping to build on the recovery of the ae'o, the Hawaiian stilt, by increasing its habitat through increased taro farming. The stilts natural habitat consists of coastal wetlands, and some are concerned that the ae'o will not nest in the presence of humans. The researchers point out that stilts thrive in the presence of humans and are not easily startled by people they recognize. Some of the ae'o's current nesting habitats are threatened by rising sea levels, and taro farming may help combat any negative impact over time.
Hawaiian singer, Jack Johnson, and his wife, Kim, received an electric tractor as a donation from Soletric, Inc. after their nonprofit, Kokua Hawaii Foundation, received the most votes in a social media fundraising campaign. The Johnson's are using the tractor at their Kokua Learning Farm that is preparing to open a learning farm to teach school kids during field trips. Kokua Learning Farm is currently recharging the tractor using electricity from the grid and is building a storage barn with photo-voltaic panels to recharge the tractor in the future. In addition to saving money by charging the tractor using the sun, the electric tractor is quiet compared to a diesel tractor, drastically reducing the noise pollution from simple farming activities.
Hawaii's summer sea-turtle nesting season is underway there are nearly 100 honu (Hawaii green sea turtle) nests and 44 honu'ea (Hawaii hawksbill sea turtle) nests as of May 18th. The U.S. Fish and Wildlife Service, National Oceanic and Atmospheric Association (NOAA) Fisheries, and the Department of Land and Natural Resources (DLNR) issued a reminder that people should stay more than 10 feet away from sea turtles on the beach and avoid shining bright lights after dusk. Sea turtles usually lay their nest at night near or under coastal vegetation above the high tide line. Honu females nest about every four years laying about 100 eggs each in four nests (400 total) and Honu'ea females nest about every two to eight years laying about 180 eggs each in six nests (1080 total). The hatchlings usually emerge at night to find the ocean. They will ride ocean currents until they are about 14 inches in length and return to the Hawaii coral reef habitats. Sea turtles reach maturity about 20 to 35 years of age and return to the same location where they originally hatched to nest. Check out this video of Honu Hatching by clicking the link below.
A 19-year-old Hawaiian monk seal with a history of attacking monk seal pups will spend the rest of his days at Sea Life Park Hawaii. The seal avoided being euthanized after killing two of nine pups he attacked in 2011 when officials temporarily housed him at the Waikiki Aquarium and the University of California at Santa Cruz (UCSC) provided him a long-term home. The seal was noticeably much more docile in captivity and was given the name, Kaimalino, which means "calm as the sea." UCSC recently finished its studies of the seal's underwater hearing and communication, and Sea Life Park Hawaii is eager to receive its new resident.
One of Hawaii's largest real estate firms, Locations LLC, is mired in a lawsuit that alleges a prior executive and board leaders took $2.9 million of the company's cash reserves through an illegal stock buyback and the prior executive cancelled a bank line of credit days before the stock buyback and the board members' resignations. The 51-year-old company with nearly 250 sales agents, and affiliates in property management, home lending, maintenance contracting, and title and escrow services has been torn apart internally according to the Honolulu Star Advertiser. The defendants claim that the lawsuit is based on incorrect information.
A company hired by the U.S. Army Corps of Engineer for dredging work at Honolulu Harbor is being investigated for allegedly dragging the platforms anchor across coral colonies damaging and area about 17,500 square yards and dumping dredging material on the damaged coral. Some of the toppled coral heads are estimated to be hundreds of years old. Some of the coral heads may be restored if the divers hired can reattach the coral using a marine epoxy before the damage is irreversible. Coral reefs provide natural protection from ocean wave action in addition to providing a habitat for a diverse variety of sealife.
Hawaii has a long history of introducing outside species to address one pest only to find out later the unintended consequences negatively affecting Hawaii's vibrant and fragile ecosystem. The Hawaiian orangeblack damselfly, a smaller cousin of the dragonfly, was commonly observed in the early 1900s on Oahu in gardens and taro patches. It provided food for native birds, pollinated native plants, and helped control mosquitos, midges, and other insect pests. Ironically, Hawaii introduced the mosquito fish that fed on the aquatic stage of damselfly young or naiads in addition to mosquitos and almost wiped out the Hawaiian orangeblack damselfly. Researchers thought the Hawaiian damselfly was extinct on Oahu until a small colony was found by a stream near Tripler Hospital. Scientists recently introduced damselflies from a captive rearing program at a spring-fed stream near Dillingham airport and a second generation has been observed. There are 25 species of damselflies on Oahu and six are currently on the endangered species list, including the orangeblack damselfly.
A new species of water bears, Claxtonia goni, was discovered in Haleakala Crater on Maui and named after a local Hawaii scientist, Dr. Samuel M. 'Ohukani'ohi'a Gon III. Water bears can only be seen in detail under a microscope, and Dr. Gon contributed to the study of Hawaii tardigrades, one of the most resistant life forms on Earth. Tardigrades, which water bears are part of, can survive vacuums, radiation, and temperature extremes by entering suspended animation in cyst form and then coming back in life in water. Here is a link to an article in Maui Now with a picture of claxtonia goni.
Mary Lou Stott passed away Sunday, June 6th, with Tracey at her side. Mary Lou touched the lives of many people with her vibrant personality and cheerful manner. She continued to inspire people long after she retired from Stott Real Estate, Inc. in 2014 and she will be sorely missed.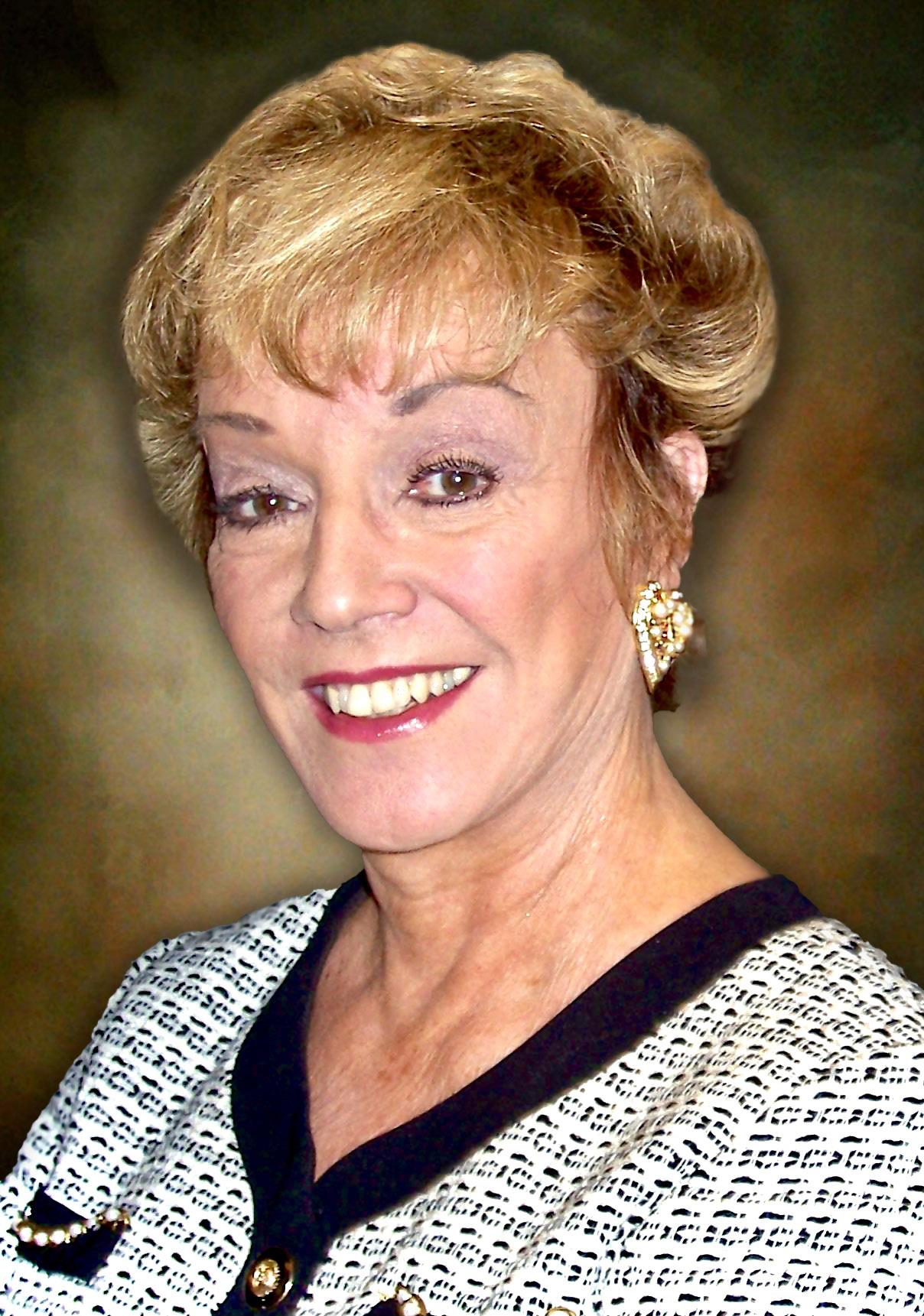 Mary Lou Stott


March

2

nd,

1933

-

June 6th,

2021