June 2019 Email Update Oahu Real Estate
Posted by Tim Kelley on Wednesday, July 10, 2019 at 2:55 PM
By Tim Kelley / July 10, 2019
Comment
Here is our 06/10/2019 e-mail update. It is sent after the statistics for the preceding month have been posted on the Board of Realtors website. You can find previous newsletters by visiting www.stott.com/news. You may also follow us on Facebook and Instagram.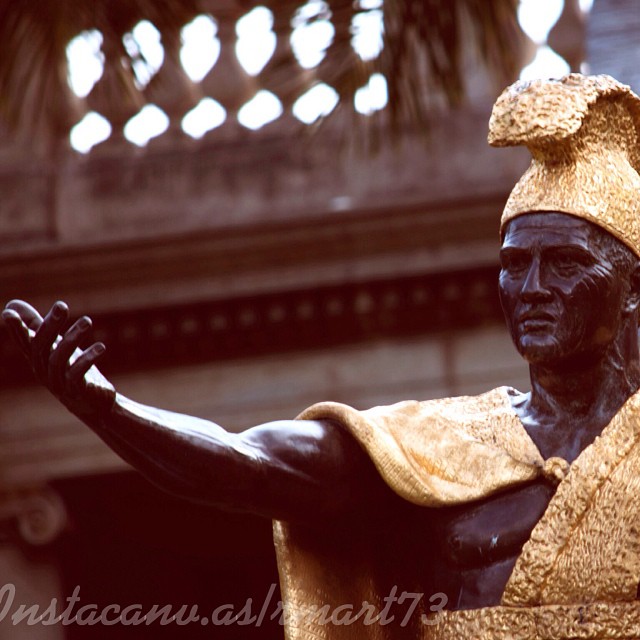 Here is our 06/10/2019 e-mail update. It is sent after the statistics for the preceding month have been posted on the Board of Realtors website. You can find previous newsletters by visiting www.stott.com/news. You may also follow us on Facebook and Instagram.
The median sales price in May for single-family homes was $770,000 (1% lower than May, 2018) and for condos was $417,500 (2.9% lower than May 2018). The median sales price for single-family homes looks like it peaked in August and September of 2018 and has been trending lower. Demand over the past few months has been mixed with some recent months showing higher and lower demand when compared to the same period in 2018. Pending sales is slightly lower indicating that the number of sales will be lower during the summer months if the trend continues. The supply of available homes continues to rise as the number of new listings has risen coupled with slower sales. There are currently 3.6 months of single-family home inventory and 3.7 months of condo inventory. Buyers have become more discriminating this year and Sellers are finding that they have to adjust accordingly in order to sell their homes.
The University of Hawaii Research Organization (UHERO) recently published a report describing slowing economic activity in all four counties. UHERO forecasts that tourism levels will trend lower than 2018 due to high tourism costs and capacity constraints. Employment levels have flattened over the past two years and UHERO predicts that real income growth will be limited over the next few years. WalletHub identified Hawaii as having the fourth worst state economy in the United States, five spots lower than the previous year. To see the WalletHub survey click the link below:
WalletHub Best and Worst State Economies
A six-month trend of higher visitor arrivals and lower spending has raised the spotlight again on the underground vacation rental industry. 4% more visitors have arrived in the first four months of 2019 while visitor spending has dropped 3% over the same period compared to 2018. The Hawaiian Tourism Authority (HTA) reported that 1% more visitors planned on staying at hotels with 10% more visitors planned to stay in a vacation rental house. Most of the discussion appears to be focused on the lower revenue figures for the commercial side of the business while little is discussed about the opportunities for the "little guys," individuals who rent out their properties to vacationers. Local economist, Paul Brewbaker, has also pointed out that fewer visitors are playing golf or tennis these days and more prefer to go on hikes and enjoy other outdoor activities that may not generate as much revenue.
The University of Hawaii (UH) has approved freezing undergraduate tuition over the next three years, reducing tuition for resident graduate students by 2%, and reducing tuition for nonresident graduate students by 10% in reaction to declining enrollment over the past five years. The number of graduate students at UH has declined by 11% for residents and 19% for nonresidents.
The Honolulu City Council sent two bills back to committee for further debate after more than 100 people testified on short-term vacation rentals during a five-hour span at a city council meeting on May 8th. The vote was unanimous since council members were confused about multiple drafts of one of the bills introduced prior to the meeting. One bill allows for the licensing of 1,715 new hosted vacation rentals while the second bill simply raises the fines on those found violating the current law. The public continues to be both divided and passionate about the issue and the city council is clearly struggling to come up with new legislation after the city stopped issuing Bed and Breakfast permits in 1989. There are only about 816 licensed vacation units on the island while current studies estimate between 6,000 and 8,000 vacation units in operation outside of the resort zones on Oahu. One of the issues currently being debated is the 2018 agreement between vacation homeowners and the city to allow rentals for less than 30-days as long as there is only one set of tenants each month. The committee is expected to take months studying the issue further and sending new drafts of the bills to the full council for testimony and votes.
Chinatown's struggle with homelessness dominated the headlines of The Honolulu Star Advertiser this month. Residents and businesses send complaints daily with photos to their city council member about the illegal activities being carried out in plain sight. Some businesses have resorted to hiring private security to prevent people of sleeping in their shop doorways and urinating and defecating in front of their shops. Some residents have teamed up with police to patrol Chinatown and find ways to help the homeless find services to eventually find shelter. Recently elected Lieutenant Governor Josh Green has moved to the outskirts of Chinatown calls the neighborhood ground zero and has been seen walking the area with a medical bag providing assistance when he can. He acknowledges that residents and businesses are not seeing any results quickly enough. The combination of drugs, alcohol, lack of hygiene, and violence has resulted in 373 homeless people dying on the streets of Hawaii in the last five years. It is a sad statistic that stresses the importance of addressing the problem as homeless individuals have an average lifespan that is 30 years shorter than people who have shelter.
Biki, the bike renting service offered by Bikeshare Hawaii has grown in less than two years to the sixth largest bikesharing operation in the country. Many customers are commuters that park their cars in cheaper parking lots, then "Biki" to offices, meetings, lunch, and run errands. These customers find it more convenient than walking back to their car during the day. 65% of the riders were members (repeat customers) and 35% were single riders that are most likely tourists in 2018. Each bike currently averages about three rides per day and officials are looking to expand into Kaimuki and Kalihi-Palama. Bikeshare Hawaii is also looking at hiring employer discount plans and introducing electric bikes. Bikeshare Hawaii gets income strictly from donations by corporate sponsors that are listed in the bikes. The revenue from customers goes towards paying for the roughly $5 million in private loans used to purchase the bikes. The nonprofit has also received $1 million from the City and County of Honolulu, $1.1 million from the state, $2.2 million in federal funds, and $400,000 in donations. To find out where you can get a Biki, check the link below:
Biki Stops
A partnership involving a local developer has closed on the purchase of five state-owned low-income rental buildings for $130 million, $40 million less than the original offer after refurbishment estimates ballooned by $32 million during the due diligence period. As with many government run projects, the buildings suffered from a chronic lack of capital investment. Low-income residents hope that private ownership will help turn around the failing development.
The Honolulu City Council voted 9-0 to override Mayor Kirk Caldwell's veto of a bill to give Oahu residents modest relief from property tax bills. The bill raised the basic property tax exemption from $80,000 to $100,000 and raised the senior exemption from $120,000 to $140,000. The same can't be said for those owners that don't claim a homeowner exemption. The city council raised the rate that Residential A property owners will pay with assessed values higher than $1 million from $9 per $1,000 of value to $10.50 per $1,000 of value. The tax remains at $4.5 per $1,000 in value for the first $1 million of a property's value. The city council also raised the property tax rates for hotel and resort land from $12.90 per every $1,000 to $13.90 per every $1,000. It appears that the city council continues to raise taxes of those people that can't vote them out of office.
Mayor Kirk Caldwell does not appear to be satisfied with the latest tax increases of non-voters. One of his proposals in his State of the City address was to charge an annual vacancy fee on residential properties left empty for more than six months of any tax year. The mayor argued that lack of affordable housing is now due to the number of second homes that are not made available to renters instead of taking ownership of the fact that state and city regulations are the main cause of the shortage in available housing. Councilman Ron Menor commented that he expects pushback from property owners about the city's continued infringement on property rights and it just sounds like more posturing since he did not speak against the proposal. Both local and nonresident taxpayers should brace for more taxes to come as the mayor also argued that city workers should be paid a minimum wage of $15 per hour and that the "climate crisis" will force the city to spend more money protecting areas prone to flooding from rising sea levels. The 24-page summary can be accessed using the following link:
Annual Sustainability Report
Mayor Kirk Caldwell signed a bill that gives owners of lots 20,000 square feet or less zoned business, mixed-use, or apartments additional incentives to develop affordable rental units. The incentives include greater density, taller allowable heights, less setback, no required parking, waivers from building permit application and wastewater facilities charges, no park dedication fees, and a 10-year tax waiver on property taxes. In exchange, the property owner must agree to rent 80% of the new units to people making 100% of Oahu median income as defined by federal housing guidelines. The mayor acknowledged that the bill could have adverse effects on streets and neighborhoods.
Kailua Beach Park was chosen as the #1 beach in the country by Dr. Beach in the annual list of top U.S beaches published by Stephen Leatherman, a coastal scientist and professor at Florida International University. Leatherman uses 50 criteria to evaluate beaches with the most weighting going to water cleanliness, safety, beach management, and facilities. Kailua Beach Park was last named best beach in 1998 and Dr. Beach retires the top beaches making them ineligible for inclusion in the following years. Dr. Beach had started with a clean slate in 2015 making all previous winners available for consideration once again. Dr. Leatherman states that Kailua Beach Park's peacefulness and lack of high-rise development makes it feel like a different world compared to more famous beaches. Tim & Tracey have made it a Sunday ritual with Tracey swimming and Tim tagging along on the stand-up paddleboard at this fabulous beach and right next door at Lanikai Beach. Tracey saw and took a picture of a reef shark that is often found amongst the coral heads at Lanikai Beach.
SynTech Bioenergy has signed an agreement with Waste Resource Technologies for an Oahu project that will process green and fruit waste into solid recovered fuel (SRF) pellets. The SRF pellets are heated to release a mixture of flammable gasses in an oxygen-deprived reactor that is used to power engines that generate electricity. The project is estimated to keep 1,300 tons of green waste out of Oahu's landfills while adding to Oahu's renewable energy portfolio.
The Hawai'i Wildlife Fund raised $15,000 to bring a team from the University of Sherbrooke in Quebec and their large motorized vacuum cleaner to Kamilo Point, nicknamed "Trash Beach," or "Plastic Beach" because ocean currents bring piles of microplastic from the Great Pacific Garbage Patch on the beach. Nine members of the 12-member team have been testing the prototype, making adjustments, and altering the machine to remove microplastics from the beach on The Big Island of Hawaii. The students raised more than $50,000 to design and build the machine before making the trip.
Federal officials at the U.S. Fish and Wildlife Service have been working with Pacific Rim Conservation to establish new nesting grounds for four endangered birds whose nesting grounds are threatened by the rise in sea levels. Two varieties of albatross and two varieties of petrel have been raised as chicks at Campbell National Wildlife Refuge on the North Shore of Oahu in hopes that the chicks will return to the refuge to nest. Initial efforts with the Layson albatross have met with some success. Storm surges over the past few years have wiped out thousands of albatross nests with eggs and small chicks. The birds lost one nesting site when a hurricane blew over East Island and submerged most of the 11-acre island.
Hawaii Electric Light (HELCO), the Big Island electric utility company, learned that things are still hot underneath the most recent volcanic eruption. Four new utility poles recently installed started to smolder about ten feet underground near a road that was recently cleared over the cooled lava. HELCO will remove those poles and install steel poles wrapped in insulation to help dissipate heat from the cooling lava below.
A Maui hiker was lost for 17 days before being rescued in May surviving on stream water and strawberry guava. She planned on going on a solo three-mile run at a forest reserve that she had not visited before, ended up hiking due to fallen trees, left the path and decided to sit down and meditate on a fallen tree. She became disorientated and could not find the path to return to her car and ended up going in the wrong direction becoming hopelessly lost. She has apologized for being poorly prepared and for putting others in harms way during the search. Fortunately, she was rescued and treated for a broken leg and an infection from severe sunburn when others have not been so lucky. A second Maui hiker apparently fell to his death around the same time that she was missing.
High surf combined with social media fueled thrill-seeking has resulted in a 22-year old man drowning and five other ocean rescues in the last two weeks of swimmers in trouble after jumping off east shore cliffs at Spitting Cave and China Walls. A rescue scuba diver retrieved the drowned victim 60 feet below the surface. Fire Fighters arrived nine minutes after the report of the swimmer in distress and were unable to reach him trying to free dive.
Tracey was once again recognized by Honolulu Business Magazine as one of the islands most productive real estate agents and recognized as a member of its Hall of Fame. Tracey is one of a handful of agents that has been on the list by Honolulu Business Magazine every year since 2007 when the magazine started compiling the lists.
Stott Real Estate, Inc. has started using video! Click the image below to see our latest video testimonial. Want to send us one? email us at: [email protected] and we will provide you a quick and easy way to do so.
Stott Real Estate, Inc. has started using video! Click the image below to see our latest video testimonial. Want to send us one? email us at: [email protected] and we will provide you a quick and easy way to do so.