June 2018 Email Update Oahu Real Estate
Posted by Tim Kelley on Tuesday, July 10, 2018 at 2:34 PM
By Tim Kelley / July 10, 2018
Comment
June 2018 Email Update
Here is our 06/07/2018 e-mail update. It is sent after the statistics for the preceding month have been posted on the Board of Realtors website. You can find previous newsletters by visiting www.stott.com/news.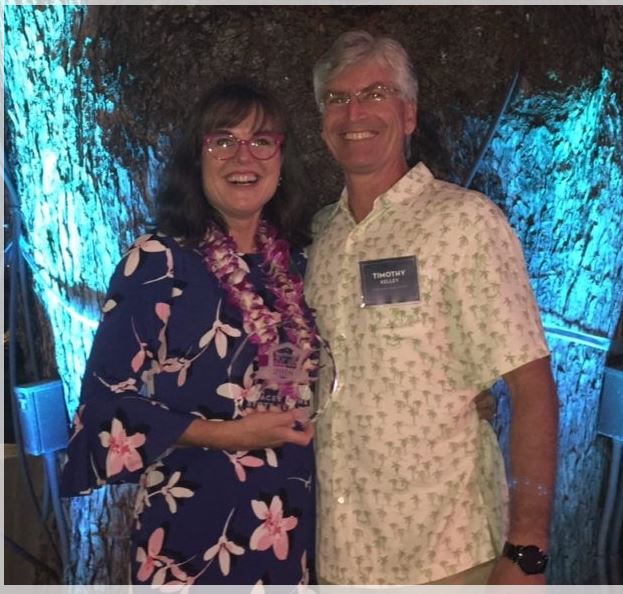 The May median price for single-family homes was $778,000 (4.4% higher than May 2017) and for condos was $430,000 (5.8% higher than May 2017) as the available supply of properties remains tight. It will be worth watching demand over the next few months due to the noticeable drop in the number of sales in May. The number of single-family homes sales dropped 8.3% to 332 and the number of condo sales dropped 8.3% to 495. Pending sales for single-family homes dropped 19.7% to 502 and for condos dropped 10.2% to 751. The median price changes are demand driven since Oahu has failed to build enough housing over the last decade to satisfy a growing population. The median prices on Oahu could flatten or even start declining if demand continues to fade throughout the year. Supply still remains constrained with only 2.5 months of inventory of single-family homes and only 2.7 months of inventory for condos.
The most recent report by the state Department of Business, Economic Development and Tourism (DBEDT) reported that Hawaii's economy started to accelerate during the first quarter of 2018. The trend is expected to continue as record tourism continues to drive growth for the state. Visitor spending grew 10.1% during the first quarter compared to 2017 and the number of available airline seats grew 10.6%. Not all industries are experiencing job growth as state government lost 1,700 jobs and retail lost 1,000 jobs over the last year.
The University of Hawaii Economic Research Organization (UHERO) recently confirmed the DBEDT's report and further explained the challenges facing Hawaii residents. While construction has increased modestly on Oahu after last year's drop in activity, homebuilding remains well below the levels needed to meet statewide household formation. Construction jobs on the Neighbor Islands remain far below the previous peak in 2007. Limited income growth and rising interest rates will make it even more costly to build the necessary housing. Booming tourism growth is compounding the housing shortage by driving the spread of vacation rentals as landlords turn to tourists to help cover the high costs of maintaining a rental property. The following numbers help put tourisms impact in perspective: 1 in 10 people on Oahu, 1 in 7 people on the Big Island of Hawaii, and 1 in 4 people on Maui and Kauai are visitors.
All four counties have experienced a labor force decline making the scramble for available workers all the more competitive. Many companies, including Stott Real Estate, Inc. are finding it more difficult to fill vacant positions. Tight labor markets will propel modest income growth in 2018.
The state Department of Transportation finally broke ground on its new $220 million Mauka Concourse as part of the next phase in Hawaii's airport modernization plan. The existing Commuter Terminal building is being torn down to make room for the new concourse. Taxpayers can only hope that this portion of the project will be handled better than the Department of Transportation's failed efforts to build Hawaiian Airlines' new maintenance hanger. Hawaiian Airlines had to take over the project after three years of delays and millions in cost overruns and corrected nearly 3,700 deficiencies. In the end, the state cancelled the contract with the general contractor in charge of building the hanger after a three-year delay and instead, paid subcontractors directly for completed jobs.
Hawaii foreclosures have been higher in four of the first five months of 2018 when compared to 2017 figures. While not alarming, the trend is worth noting because it can provide a window into overall financial distress as related to Hawaii's high cost of living. Chapter 13 foreclosure numbers are worth watching because lawyers will use Chapter 13 bankruptcy's to help people that have fallen behind their mortgages stay in their homes. The total number of Chapter 13 filings have risen 27% through May compared to last year, but they are still 13% lower than in 2013 when real estate prices were starting to recover from their mortgage-crises lows.
Kilauea's eruptions have been changing almost daily and the original slow moving lava that originally started oozing out of the fissures on May 3rd has been replaced by smoother, faster moving lava called pahoehoe. Two pahoehoe lava flows traveled from the vents to the ocean over one weekend cutting off some Puna neighborhoods from the rest of the island and creating a new volcanic hazard, laze. Laze occurs when lava comes in contact with cold seawater creating a lethal plume of steam containing hydrochloric acid and glass particles. A laze plume can travel up to 15 miles according the Hawaiian Volcano Observatory. Emergency personnel had to scramble on Memorial Day to warn residents that refused to evacuate their homes three weeks ago when a mandatory evacuation notice was issued. High fountains of lava started erupting from previously stalled vents and the lava flow was progressing at the speed of a fast walk and crossing the last major road out of Pahoa. Fissure Eight has been producing 250 foot lava geysers for over a week and supplying a lava flow approximately ½ mile wide that completely filled up Kapoho Bay, extending 0.7 miles from the previous shoreline. Periodic earthquakes as large as 5.5 on the Richter Scale at Kilauea's summit have damaged viewing areas in Volcanoes National Park and sent ash clouds up to 8,000 feet into the air from Halemaumau Crater.
Kilauea is overwhelming any efforts by the state of Hawaii's push to convert to clean energy by releasing sulfur dioxide at a rate that is 1,000 times higher than the United States Environmental Protection Agencies definition of a major pollution source. In fact, one study reported that Kilauea's emissions equaled on tenth of China's annual pollution causing breathing challenges for many people living on the Big Island of Hawaii.
Boat transportation was suspended to the Arizona Memorial on May 10th when a crack was discovered in the supporting structure for the visitor-loading ramp. Visitors currently can receive a harbor tour near the memorial until the necessary repairs can be made. The Arizona Memorial is the most visited attraction on the island of Oahu. You can visit the following website to check for repair updates.
https://www.nps.gov/valr/faqs.htm
In an article by the Honolulu Advertiser titled "Isle GOP's collapse makes primary critical," the reporter points out that the GOP only has eight candidates for the 12 state Senate seats up for election and only 33 candidates for the 51 state House seats. A smaller percentage of the population is being represented by state government since fewer people typically vote in the primaries than the general election and turnout has been dropping over the years. The reporter also notes that many Republicans may have stopped voting in Hawaii because it doesn't make a difference. Recent net migration numbers may reflect that some residents have decided to vote with their feet and leave a state where their voice is no longer heard.
Hawaii received a failing grade along with three other states for state spending transparency by the U.S. Public Interest Research Group Education Fund. The state received a "C" two years ago, but it has failed to update the state's "transparency webpage" since 2016. A measure that would have required the state to publish the formulas used to calculate the financial impact of proposed bills died this year in the Legislature. It looks like the state has more work to do.
The state Department of Health established a new level of bureaucratic absurdity by declaring that the Hoakalei's 52-acre recreational lagoon falls under the definition of a public swimming pool if people swim in it. Under Hawaii Administration Rules, a man-made structure "containing an artificial body of water is used for swimming, diving, recreational bathing or therapy by humans" falls under the category of a public swimming pool requiring a water exchange rate that is impossible to satisfy. The state made the declaration even though the brackish water lagoon is fed by ground water and that same water seeps out of the lagoon into the ocean at a rate of 2.5 million gallons per day. A type of local green algae has established itself on the lagoon floor and it filters the water along with three species of snails keeping the water cleaner than Magic Island, Lanikai beach, and Ko Olina. Haseko has posted no swimming signs under the threat of receiving fines of $1,000 per day and that has upset homeowners. Haseko originally dug the basin with the intention of building a marina but decided the market for boating was too weak to move forward with the marina and decided to make it a lagoon for canoes, kayaks, and paddleboards in 2011.
The state Department of Land and Natural Resources (DLNR) let the funding lapse for rebuilding the crumbling Royal Hawaiian groin despite well publicized problems with erosion on Waikiki Beaches. The groin was built around 1927 to protect coastline structures and create the Waikiki's famous sandy beach. The engineers designed a rock wall groin to better protect the beach, but DNLR failed to build the wall and now must ask for an additional $1 million on top of the original $2.5 million price tag due to the two-year delay. The legislature let the funding lapse and diverted the funds towards affordable housing projects and disaster relief.
Hawaiian Electric Company (HECO) announced the completion of their new power plant on Schofield Barracks in cooperation with the U.S. Army. The only power plant located inland consists of quick-starting generators that run off conventional fuels and biofuels and will feed into the island's electrical grid serving all customers on Oahu. The station is projected to reduce oil usage by about 26,000 barrels annually. The power plants ability to quickly adjust to changes in demand will help the continued integration of electricity from solar and wind.
Child Care Aware of America, an advocacy group, reported that Hawaii has a shortage of about 30,000 licensed care professionals and that only 11% of the 35,000 programs are currently available to infants and toddlers. Parents pay an average of $13,700 per year for center-based care and an average of $8,100 per year for home-based childcare.
Electric scooter-sharing company, Lime, learned the hard way that their current business model would not be tolerated on Honolulu streets. The green scooters first showed up on Honolulu's streets on May 7th and the company pulled the scooters off the streets 11 days later. Honolulu Police seized 100 of the scooters from public property after learning that Lime had distributed the scooters on city streets without registering with the city. The City and County of Honolulu classified the scooters as mopeds and insisted that Lime was violating state and city statutes. The scooters were unlocked using an app on a cell phone and users are charged a $1 unlocking fee and a 15-cent per minute rate. There have been several articles written nationally by the "havoc" created by similar scooter and bike-sharing programs around the country that do not use designated docking stations to park the vehicles.
The state Board of Land and Natural Resources is moving forward with a plan to limit visitors at Haena State Park, the gateway to the Napali Coast State Wilderness Park, to 900 per day. Haena State Park and Napali Coast State Wilderness Park were being visited by an average of 2,000 people per day before the floods in mid-April closed the parks. State workers are still clearing out the parks and repairing damage from April's flooding.
A court order has shut down Hawaii's commercial swordfish fleet for the rest of the week to protect the endangered loggerhead turtles because the number of loggerheads caught by the fisherman was reaching the annual limit. Swordfish fisherman use squid as bait and it attracts loggerhead turtles and birds in addition to swordfish. All swordfish boats are assigned observers to document interactions with protected and endangered animals.
Tracey Stott Kelley was recognized by Hawaii Business Magazine on June 1st as one of only nine Hawaii real estate agents to be named in the Top 100 Real Estate list for each of the past twelve years. Stott Real Estate, Inc. would like to thank our clients for trusting Tracey to help sell some of their most valuable assets over the years.