July to September 2019 Quarterly Newsletter
Posted by Tim Kelley on Tuesday, October 1, 2019 at 1:54 PM
By Tim Kelley / October 1, 2019
Comment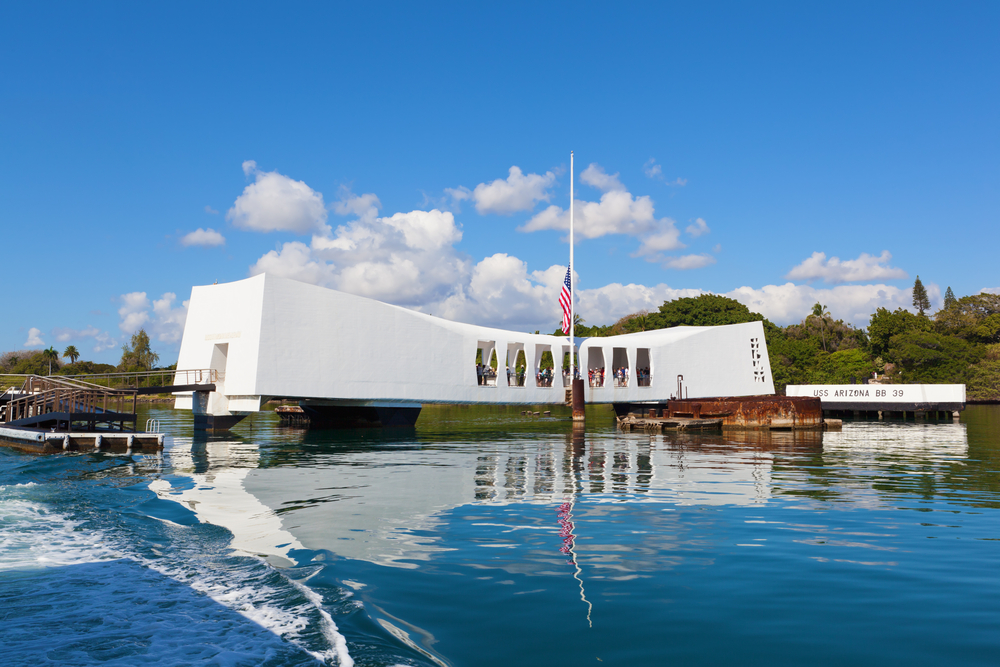 The September median sales price for single-family homes was $777,000 (4.4% lower than September 2018) and for condos was $445,000 (4.0% higher than September 2018). The demand figures were mixed as well. Closed sales rose 12.3% and pending sales rose 6.9% for single-family homes compared to last year while closed sales dropped 8.8% and pending sales dropped 5.9% for condos. The supply of single-family homes rose 13.7% and condos rose 18.0%. It is difficult to draw any conclusions from this month's data and it may take some time to see if a new trend develops.
Tracey and Tim recently returned from a business development seminar in Anaheim, CA and Steve Harney from Keeping Current Matters spoke about the possibility of a recession and what that likely means for the housing market. Steve reviewed four economic surveys conducted this year (Pulsenomics, Duke University, The National Association of Business Economists, and The Wall Street Journal) and compiled the results for a quick overview of the responses from market analysts. Two-thirds of the experts polled expected a recession to occur before the end of 2020 most likely triggered by trade policy, a stock market correction, or a geopolitical crisis. If a recession does occur, that does not mean that the housing market will fall as a result. In three of the last five recessions, home prices continued to climb. The Great Recession of 2008 was actually triggered by the housing crisis that caused house prices to drop almost 20% nationwide. The same economists expect housing prices to continue climbing through 2023. It is still important to pay attention to local trends since Hawaii's economy and home prices don't always follow nationwide trends.
Please e-mail Tim and Tracey at [email protected] if you would like to be added to the monthly newsletter. You will continue to receive the mailed quarterly newsletter. Do you have a suggestion for the newsletter? E-mail us at [email protected].
A Mixed Plate of Talk Story
The USS Arizona Memorial reopened September 1st to foot traffic after officials were forced to close the memorial when they discovered damage to the attached dock back in May 2018. King tides are believed to have lifted the cement blocks anchoring the floating dock from the Pearl Harbor sediment allowing too much lateral movement. Helical pilings have been screwed into the seafloor, replacing the cement blocks. Three other nonprofit museums, the USS Bowfin Submarine Museum, the Battleship Missouri Memorial, and Pearl Harbor Aviation Museum should experience stronger turnout from the reopening of the USS Arizona Memorial. The Pearl Harbor Aviation Museum recently added two new Fighter Ace 360 Flight Simulators to its offering. The pilot (person sitting in the cockpit) controls the three-dimensional, moveable simulator that will go upside down and comes equipped with barf bags. The simulators are a great way to experience the thrill of aviation.
Recently signed Bill 89, the latest city law related to vacation rentals, has already created serious disruption and anger to small investors and some residents. Tim and Tracey have recently spoke to several Waikiki condominium owners that have been dropped by their hotel pools because they do not have non-conforming use permits for their units. A vice president at Turtle Bay Resort was surprised to find that Kuilima Estates was not in Turtle Bay's Resort's zoning despite being located along Turtle Bay's golf course. The latest law allows the city to fine owners for merely advertising a rental for less than 30-days on sites such as Airbnb and VRBO.
The City of Honolulu is seeking its first fines under Ordinance 19-89 that makes it illegal to advertise a vacation rental for periods less than thirty days. The city is charging owners $1,000 per day for failing to correct their ads and continuing to operate the short-term rentals. Meanwhile, the Kokua Coalition and the city reached a settlement that was approved by a U.S. District Judge that allows landlords to enter into 30-day rental contracts with tenants even if the tenants do not plan on staying in the rental property for the entire thirty days. The terms of the settlement agreement prohibit the landlord for charging different rents for shorter or longer occupancy periods during that 30-day period. In other words, the landlord must charge the same rent if the tenant occupies the rental for ten days or thirty days. The settlement does clear up some ambiguity to the law, but removes the flexibility that landlords had in the past regarding rents.
A second and third lawsuit have been filed by the owners of the Waikiki Banyan and Waikiki Lanais condominium complexes, joining the Kokua Coalition in challenging Ordinance 19-89 that now makes it illegal to advertise a vacation rental that is not properly permitted or located in a hotel-resort zone. The Waikiki Banyan owners argue that the complex has been operated as a hotel since the day that new condominium owners took possession of their new units in 1979 and has continually offered guests the typical hotel experience. The Department of Planning and Permitting (DPP), the department in charge of enforcing the ordinance, refers to the Waikiki Banyan complex as a hotel three times on its own website. The Waikiki Lanais lawsuit contends that the law's fines and restrictions violate the due process and equal protection provisions of the Hawaii Constitution by treating similarly situated properties differently.
It appears that Governor David Ige and law enforcement have let protestors gain the upper hand in delaying the Thirty Meter Telescope project (TMT) after four years of delays in gaining the necessary permits. The governor announced that construction would begin on July 15, 2019 (the week prior) and stated that the state and local law enforcement were planning on providing security so that construction crews could gain safe access to the site. About 500 Native Hawaiian "protectors of the mountain" showed up and some chained themselves to cattle guards to block the access road. No arrests were made on Day One of the protests. The Governor signed an emergency proclamation prohibiting access to Mauna Kea on Wednesday, 7/17/19, and police arrested 34 elders for organizing the protests. Since then, police have not made any more arrests and have mostly kept their distance from the protestors camped at the intersection of Daniel K. Inouye Highway and the Mauna Kea Access Road. Crowds grew to over 2,000 during the following weekend and the protestors enjoyed a festival like atmosphere as crowds watched hula and listened to several award winning musicians on Sunday. Lt. Gov. Josh Green visited the protestors on Monday, 7/22/19, and apologized to the crowd for "things that have been said" but did not specify what was said. The front page showed several photos of Native Hawaiians sharing ha, touching foreheads and sharing their breath, and one of Governor David Ige with one of the elders when he traveled to the Big Island. Governor Ige delegated the task of negotiating with the Native Hawaiian protestors to Big Island Mayor Harry Kim. Mayor Kim has been criticized by some in his police department for pulling police officers back from the earlier arrests. He appeared to give away any negotiating leverage by claiming that he did not want to be the one to lead the negotiations and he opposed the use of force. The newspaper article did not clarify Kim's definition of force, which could range from putting people in handcuffs to using more physical forms. Meanwhile, 56 Honolulu Police Officers returned home after spending a week on the island and essentially accomplishing little in providing security. On Tuesday, 7/30/19, Governor Ige rescinded the emergency proclamation and pushed the deadline to start construction for two years. It does not appear that time will solve the issue because the protestors position is that the telescope can and should be built in the Canary Islands. The Thirty Meter Telescope (TMT) construction has been in a holding pattern as the state of Hawaii and the TMT protestors trade accusations. State conservation enforcement officers are investigating the destruction of four endangered vines in the Mauna Loa Forest Reserve near the site of protest movement that is blocking access to the summit. Officials at the Department of Land and Natural Resources have also stated that rare plants have been trampled in the area. The TMT protestors continue to accuse the state of trying to paint a negative picture of the movement by highlighting the environmental impacts of the protests in both 2015 and today. The TMT standoff is costing the state $50,000 per day. Hawaii County has already spent more than $4.4 million related to the TMT protests since they started in mid-July. The combined state and county expenditures have reached $8.3 million to police the protest site.
The Federal Transit Authority (FTA) has finally approved the fourth revision of the recovery plan submitted by the Honolulu Authority for Rapid Transportation (HART) clearing the way for release of the remaining $744 million in federal funding for the rail project. The recovery plan was first submitted in 2017 and added the state's multi-billion dollar bailout fund and adopted a public-private partnership (P3) to complete construction to Ala Moana Shopping Center. Construction is currently progressing along the H-1 freeway and approaching the Daniel K. Inouye International Airport.
A recent Federal Transit Authority (FTA) audit of the Honolulu Authority for Rapid Transportation relocation project revealed how poorly HART has run the project to date. The FTA audited 100 relocation files and only six complied with the federal Uniform Relocation Assistance and Real Property Acquisitions Policies Act. 44 of the files were out of compliance that negatively affected tenants and owners, 16 showed owners or tenants were underpaid, 28 showed owners or tenants were overpaid or did not qualify, 50 showed that HART did not provide the required advisory services, and 75 of the files had problems that could not be fixed after the fact. The FTA has prohibited HART to use any federal funds to relocate future people as a result of the problems. The restriction will be of little consequence since the 1.55 billion in federal dollars is a now a drop in the bucket for the estimated $9.2 billion rail project.
The City of Honolulu hopes to team up with Family Court Judges to order mental health treatment for potentially hundreds of homeless people on Oahu that suffer from mental health issues. The city has entered a $500,000 contract with the Institute for Human Services (HIS) to order and provide treatment for fewer than 10 homeless clients. HIS aims to help those that have been left to sleep alone in their own urine and feces and several have untreated wounds with maggots growing. The ultimate goal is to get people with mental illness off the streets so that they can receive the necessary treatment for mental illness. Chronic homelessness continues to plague the city as homeless people have reclaimed a beach near Diamond Head after the city just spent over $2 million repaving the footpath just east of the Diamond Head lighthouse. The hardcore homeless have been hiding out in the brush on the slopes of Diamond Head for years and creating huge piles of trash along the shoreline.
The Pali Highway opened for traffic in both directions on September 1st for the first time since a rockslide closed the highway in February. The Pali will be open in both directions from Sunday through Friday from 5:00 am to 7:00 pm. Construction will continue on Saturdays through November to allow final repairs before the roadway is opened again 24-7.
The Honolulu Zoo has submitted an application for accreditation to the Association of Zoos four years after it was stripped of its accreditation for a lack of dedicated funding and unstable leadership. Since then, Oahu voters approved an amendment to the City Charter dedicating 0.5% of property tax revenues to a special zoo fund in 2016 and the latest director has been in place for two years. The zoo has spent the last two years catching up on deferred maintenance and just completed a $400,000 remodel of a Malay sun bear exhibit. The two sun bears have not been available for public viewing for about four years.
The University of Hawaii (UH) Warrior football team has gotten off to a quick start at 4-1 notching wins over the University of Arizona Wildcats and the Oregon State Beavers to open the season before falling to University of Washington. UH opened conference play by dominating Nevada 54-3 in Reno Nevada on September 28th. The Warrior's next test comes against #14 ranked Boise State in Boise, ID on October 12th.
The women's volleyball team began the season unranked but emerged from their first tournament ranked #20 after winning the 31st Hawaiian Airlines Classic championship with wins over #13 University of Washington Huskies and #21 University of San Diego Toreros. The UH Rainbow Wahine finished the season's non-conference games by beating currently undefeated Missouri before falling to Baylor University who is currently ranked #1 and the only undefeated team left in the country. #11 UH stumbled this past weekend by losing to a 4-13 UC Irvine team that was previously 0-40 against the Wahine in conference play and almost lost a second match to Cal State Fullerton who also has never beat UH in conference play before rallying to win in five sets. The UH Rainbow Wahine are currently 13-2.
Tracey finished the last race in the North Shore Swim Series on August 3rd, a 2.3-mile ocean swim, along with her brother, Mike, and cousin Bill. Mike and Bill flew out last year as well to participate in the event. Tracey has successfully completed five race, 7.9-mile, swim series for the fourth time. The 2020 race schedule has already been posted on the website, www.northshoreswimseries.com.
Tim competed for the 11th time in Kailua Racquet Club's Men's Night Doubles tennis tournament. The annual event occurs in late July and early August. Next year will be the 50th anniversary of the tennis tournament. Tim recently spoke with a tennis player that played on the professional tour for years and he commented that it was one of his favorite experiences playing in a tennis tournament. Most challenger level tennis tournaments fail to create the intimacy and the energy of Kailua Racquet Club's signature event.
Odds and Ends
Hawaii's Economic Forecast: The University of Hawaii Economic Research Organization (UHERO) reported in September that Hawaii's economic growth has slowed to a standstill in 2019 and the slump has extended to areas of the economy. Two years of population decline have reduced demand, tourist spending has dropped, and the "impeding shock to Oahu from the crackdown on vacation home rentals, and prospects for tourism growth look poor." UHERO sees the economy "treading water" over the next few years and any outside shocks to the economy could push the state into a recession.
A Honolulu Star Advertiser front-page article describes the concerns of Hawaii investors and economists regarding Bill 89. Paul Brewbaker, who advised the Honolulu City Council not to pass Bill 89, was quoted as saying, "I have a strong feeling that there is a train wreck that is unfolding." Brewbaker's concerns stem from the fact that tourist numbers have climbed over the past six years and Oahu's hotel inventory has stayed relatively the same. Bill 89 might unwind those gains resulting in fewer dollars from tourism. Southwest Airlines spokesman was quoted saying that the carrier "is closely monitoring the city's work to address unregulated and unlicensed short-term rental units. As a carrier growing our service for island communities, we are heavily invested in an accurate landscape of available lodging for overnight visitors in Honolulu so that our flight activity can accurately reflect the marketplace."
Luxury home sales in August dropped 20 percent and it will be worth watching to see what the future holds for luxury home demand. A recent lawsuit initiated by a Texas residential real estate investor against a seller of an Oahu luxury home and the listing broker may hold a hint of things to come. The house closed a few days before the passage of Ordinance 19-89 and the investor's plan of renting out the home to tourists was seriously hampered. The investor claims that the seller reported revenues from a short-term rental operation and that the contract stipulated that the investor honor two months of bookings. While the law may not help with affordable housing, it may provide opportunities for buyers looking for nicer homes if demand shrinks while the number of luxury homes for sale increases.
Changing Households & Consumer Tastes: Hawaii landlords should take notice of the changing composition of Hawaii households over the years. In 1960, 56% of the households consisted of a married couple with children, 30% included other related family members, 12% were single occupants, and 2% consisted of unrelated adults. In 2010, 20% of the households consisted of a married couple with children, 47% included other related family members, 23% were single occupants, and 10% consisted of unrelated adults. The average size of a Hawaii household has dropped from over 4.0 in 1950 to less than 3.0 in 2019. Tim often hears from some clients that they would prefer a "traditional family." Unfortunately, landlords that target a "traditional family" are only targeting 20% of the households on Hawaii and essentially turning away 80% of the households. That marketing strategy no longer maximizes revenue and results in longer than necessary vacancies. Stott Property Management, LLC has seen many more unrelated adults pooling their resources to rent three-, four-, and five-bedroom houses while the number of "traditional families" looking to rent larger homes have dropped dramatically.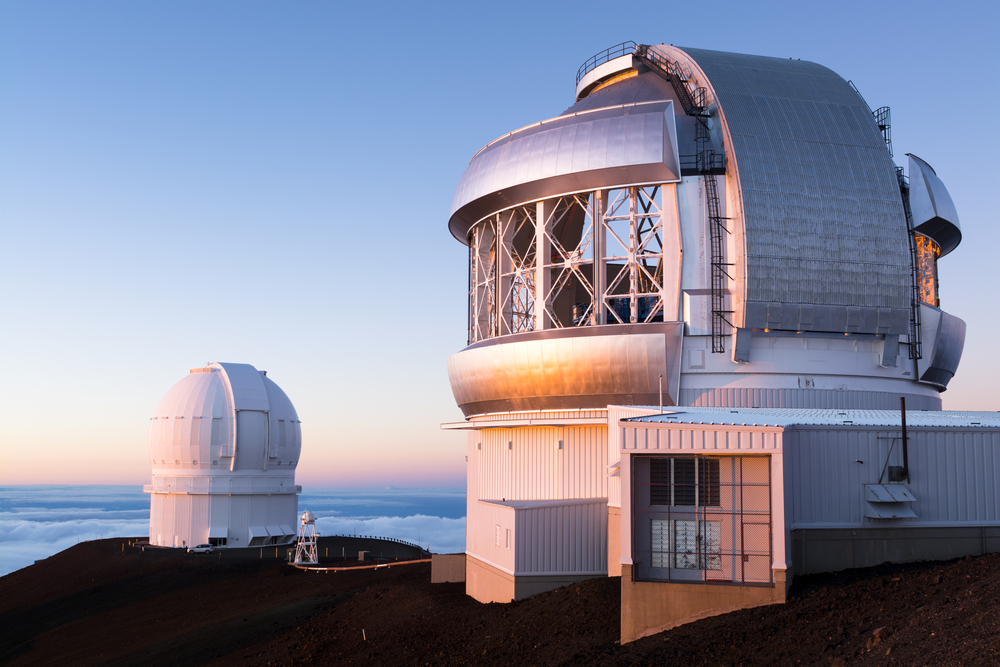 Stott Property Management, LLC has noticed another trend that has been occurring over the past five years and has been both the topic of conversation with many tenants and the focus of several local newspaper articles this year. Local columnist Lee Cataluna wrote an article about Hawaii's "white hot summers" and another article highlighted HECO's concerns about higher electrical usage in July due to a very hot summer. Rental properties with air conditioning have rented quickly this summer while property without air conditioning sat vacant for longer periods of time and most experienced rent decreases compared to previous years. Landlords should pay attention to this trend since a couple-thousand dollar investment in air conditioning can help avoid $4,000 to $5,000 in vacancy costs and rent reductions. Installing air conditioning seems to be as effective as allowing pets in attracting potential renters.
First Investment Property: Tracey and Tim were recently asked how they started out investing in residential real estate. Tracey was at home taking care of two toddlers and Tim was working at Applied Materials, Inc. in 1999 when Tracey decided that she wanted to get licensed in Texas and start selling real estate part time. High tech was booming and both Tracey and Tim were convinced that the path to financial independence was through investing in stocks and receiving employee stock options. During the licensing classes, Tracey listened to a speaker who lectured on passive cash flow. The speaker told a story where his wife wanted to buy a car and the speaker suggested using the money for the car as a down payment for a rental property that would generate enough monthly cash to make the car payment. The story stuck with Tracey and she brought up the idea with Tim.
Tim initially dismissed the idea because he was busy with work and stocks, of course, would pave the way to financial independence. Tracey would not give up so easily and scheduled an evening meeting with Tim at the kitchen table to go over what she heard at the class. Tracey laid out the argument for investing in real estate and Tim was intrigued by the thought of using leverage (a mortgage) to buy a property and have the rent pay for all the expenses associated with the property including the mortgage and put some money in their pockets every month. While exciting, the thought of buying a property that they were not living in with two toddlers and one income was a tad terrifying.
Warren Buffet talks about having a margin for error when investing. In other words, the cash flow generated by the investment should cover the cost of that investment plus a percentage. Tim and Tracey decided that they could pull the trigger on a purchase if they could find a property where the monthly mortgage payments, taxes, and insurance was less than or equal to 75% of the projected monthly rent. Fortunately, the real estate market was a buyer's market and they found a duplex that met the criteria while only putting 5% down consisting of a 90% mortgage with private mortgage insurance (PMI) and a 5% personal loan using mutual funds as collateral (to obtain a better rate). They successfully closed on the deal, completed make ready repairs on one vacant side, and found a new tenant. The property generated positive cash flow as projected and they paid off off the personal loan as quickly as possible and then applied to have the PMI removed a couple of years later when home price appreciation resulted in the loan equaling less than 70% of the appraised value.
The success with their first duplex provided the confidence to continue and Tim and Tracey currently own eleven doors in Texas. The positive cash flow helped pay for private school in Hawaii and both of their children's college educations. Now that Tim and Tracey made the last college tuition payment last month, the positive cash flow helps pay their monthly living expenses. While they still invest in the stock market for growth, increasing their real estate portfolio will be the main source of financial independence.
Building a Financial Foundation for Success: Long-term financial success depends on building your portfolio so that you can survive the inevitable recession and take advantage of the resulting lower prices to accumulate additional cash creating assets. One concept that is particularly useful involves Robert Kiyosaki's description of a personal financial asset and a personal financial liability in his book, Rich Dad Poor Dad. A personal financial asset adds money to your bank account while a personal financial liability takes money out of your bank account. This concept differs from the traditional definition of assets and liabilities. Examples of personal financial assets include salaries, positive cash flow producing investment properties, dividend generating stocks, savings accounts, money market accounts, bonds, etc. Examples of personal financial liabilities include your car, the house you live in, cell phone, personal loans, and student loans. A person can't sustain a living over the long-term if their assets don't equal or exceed their liabilities.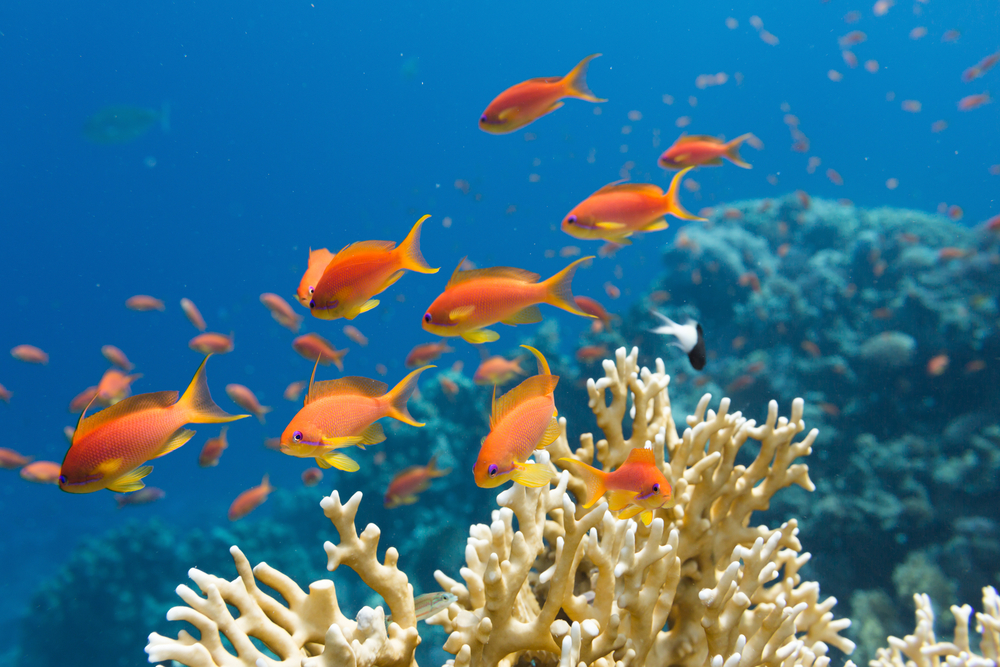 Establishing an emergency fund is absolutely critical to maintaining positive investment momentum through an economic downturn. Establish and maintain and emergency fund. The most common rule of thumb passed around is to have at least three months, up to six months of liquid cash on hand to pay for an actual emergency. The money must be held in an account that does not charge penalties for immediate withdrawals. Emergencies include, losing a job, a car wreck, illness, natural disasters, fires, flooding, etc. A furniture sale is not an emergency.
Managing leverage is essential to long-term financial success. Business titans Warren Buffet and Sam Walton warn against excessive leverage because a cash flow crunch from a downturn combined with high interest payments can force a business or individual to sell the distressed property resulting in devastating losses. If excessive debt is limiting your options and a cause of stress, then the debt snowball concept described by Dave Ramsey in Total Money Makeover could help.
Tim and Tracey actually used the debt snowball concept early in their real estate investment experience. As mentioned earlier, they purchased their first property with only 5% down. The margin provided by positive cash flow enabled them to first pay off the 5% personal loan. The additional positive cash flow from paying off the first loan and then eliminating the PMI was used to pay off the remaining mortgage.
Establishing a strong, liquid financial position allows the investor to turn economic downturns into buying opportunities instead of periods of financial distress. The conservative investor then enjoys the additional cash flow from the following economic upturn to build up cash for the next buying opportunity.
Inspections: I worked for the Engineering Officer on the USS Cavalla more than 25 years ago and I still remember one of the first comments that he made to me when I first reported to the submarine. He told me that success depends on "not what you expect, but what you inspect." His advice at the time was useful guidance in learning to be an effective junior officer. It was just as important to visually inspect the spaces that you were responsible for as it was to rely on your team to maintain those spaces. I still follow that advice today when we are not receiving applications a "well priced rental property." There are times when you must take a look at things yourself.
With this idea in mind, real estate investors should inspect or have their property managers inspect their property on a regular basis to verify that things are going as smoothly as they expect. Stott Property Management, LLC's visual inspections are designed to check and report on how the tenant is taking care of the property, identify maintenance items that should be addressed and the tenant failed to report, and document normal wear and tear items that should be addressed during the next vacancy.
Stott Property Management, LLC has taken over several properties where the tenants had lived in the property multiple years without any inspections. The landlord or owner expected that things were going smoothly because their tenant was a great tenant. In other words, the tenant paid the rent on time and never complained about or asked for repairs. The owner eventually found out that things weren't so great when the tenant moved out and the property was a wreck.
The same logic applies for a second home. We have received a few requests over the years to periodically inspect a second home for a nominal fee. The property is typically a single-family home that the owner leaves vacant when they are not visiting Oahu. Unlike a condo that has a resident manager or security, there is typically no one to regularly walk through the property to make sure no problem requiring action exists. The issue could be as serious as a break-in or water leak or simply asking the yard person to address an area that was missed. There is nothing more emotionally or financially distressing than arriving on vacation to discover that you have to clean up a major problem.
Periodic inspections, while no guarantee, can help avoid costly repair bills or make ready costs.
Hawaiian Nature News: Fisherman dragged heavy nets across the peaks of an area that is now part of the Papahanaumokuakea National Monument for decades causing devastating damage to the coral reefs that scientists thought irreversible. The United States claimed much of the region as a part of its exclusive economic zone in 1977 keeping out foreign fishing fleets and President George W. Bush included the area as part of the national monument in 2006 providing more protection. A research team from Florida State and Texas A&M have found baby coral and coral growing from fragments on nets left behind providing hope that the area will recover. In addition to trawler scars, researchers found some spots were unscathed. The team does not know how long it will take for the area to fully recover, but in the meantime, they will be analyzing coral samples to determine their age and diversity.
A coral nursery located on Oahu's Sand Island is working on restoring slow-growing coral reefs in Hawaii suffering from frequent bleaching events. Coral bleaches when food-producing algae that live in coral tissue leave once ocean temperatures become too warm. Coral in Florida grows 15 to 20 centimeters per year, coral in Australia grows 20 – 25 centimeters per year, while coral in Hawaii grows one to two centimeters per year. The nursery has developed a Fast-Grow Protocol that result in growth rates of 40 centimeters per year through a microfragmentation process. The team collects reef-building corals from harbors where coral provides fewer "ecological services," quarantines them initially since the coral can carry algae, invasive species, and ship chemicals, and then cuts them up in small pieces with a band saw once the tissue is clean for 30 days. The fragments are then glued to cement modules shaped into pyramids that serve as a substrate on which the coral grows. The fragments are placed in a tank with optimal lighting, cleaning, and food for the first eight months, then placed in outdoor tanks to acclimate to outdoor conditions, subjected to wave action, and then planted in the ocean. The current facility can plant about 80 modules per year and new facilities will help produce 200 modules annually.
New black sand beaches have been forming as a result of the 2018 Kilauea eruption that destroyed homes in several subdivisions and buried the tide pools in Kapoho Bay. One of the beaches is located by the Kapoho Kumukahi Lighthouse near where the tide pools used to be. A second beach is located at the now landlocked Pohoiki boat ramp in Isaac Kepo'okalani Hale Beach Park. The black sand was created by lava entering the ocean and now the currents are moving the sand around and creating the new black sand beaches. People are urged to be cautious at the new beaches because the currents are rough and it is about a one-hour hike to the new beach by the lighthouse. New lava flows create treacherous hikes and the lava rock is still very sharp. People should also be careful not to cross into privately owned land in search of the new beaches. The county has restored road access to Isaac Kepo'okalani Hale Beach Park.