July to September 2018 Quarterly Newsletter
Posted by Tim Kelley on Monday, September 10, 2018 at 1:45 PM
By Tim Kelley / September 10, 2018
Comment
July to September 2018 Quarterly Newsletter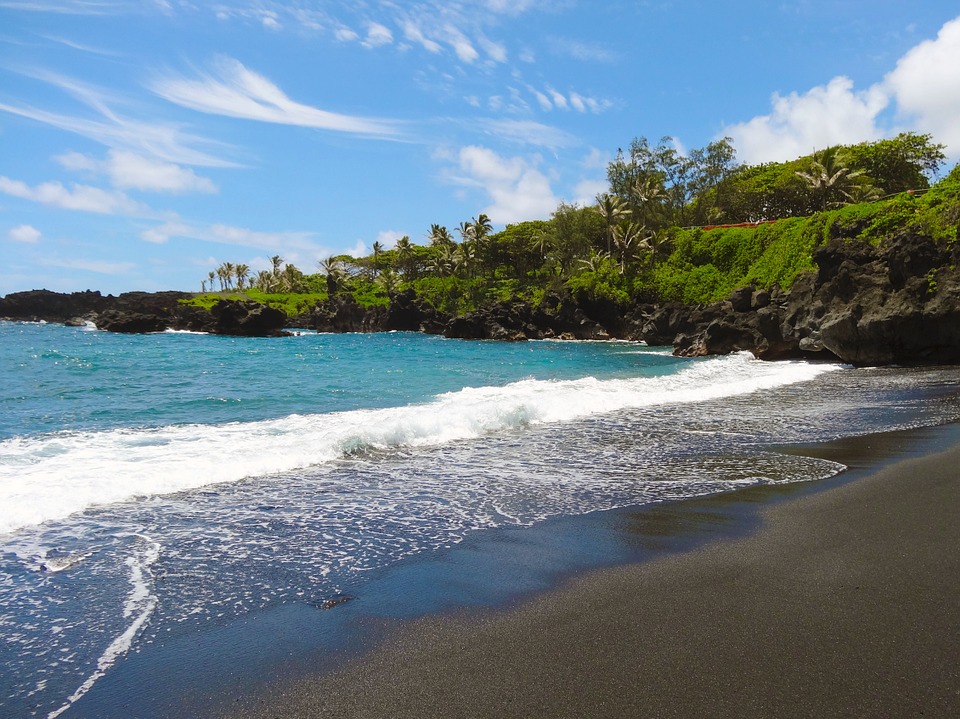 The September median sales price for single-family homes set a new record of $812,500 (6.9% higher than September 2017) and for condos was $428,000 (0.7% higher than September 2017). The latest sales price growth cycle could be coming to an end as demand for existing homes has been dropping. The number of single-family home sales in September dropped 17.4% and the number of condo sales dropped 2.9%. Pending sales of single-family homes have dropped 21.8% and of condos have dropped 12.9% compared to September 2017 figures. Tracey recently asked escrow companies about their business and they replied that is has been slow. The supply of existing homes has ticked up for both single-family homes (2.8 months) and condos (2.9 months). The market is changing.
The University of Hawaii Economic Research Organization (UHERO) has updated its state forecast predicting lower overall economic activity in 2018, primarily due to the flooding on Kauai and the volcanic activity on the Big Island. The flooding on Kauai lowered visitor count growth from 22% in the first quarter to 8% while the Big Island saw a visitor counts drop 20% recently. Oahu and Maui did pick up some additional growth as some tourists changed their plans due to the problems on Kauai and the Big Island. A lack of job growth has constrained the economy with nonfarm payrolls creeping up 0.4% while inflation grew 1.9%. Wage growth has lagged the national average for the past three years and some people have moved to pursue better opportunities resulting in a 0.5% population loss in Honolulu since 2015. The resulting lower demand for housing has constrained inflation since housing costs make up 40% if the cost of living. Landlords on Oahu are starting to feel those constraints in the form of lower rents.
Please e-mail Tim and Tracey at [email protected] if you would like to be added to the monthly e-mail newsletter. You will continue to receive the mailed quarterly newsletter.
A Mixed Plate of Talk Story
Tim and Tracey heard from two sources in August who hinted that a change in the economy and housing market was occuring both locally in Hawaii and nationwide. Paul Brewbaker, one of Hawaii's leading economists, pointed to the fact that Oahu has seen a net migration of people leaving the island. There have been four times in recent history when Oahu saw its population drop. Oahu's population declined due to the bubonic plague in 1899 and 1900, during the conclusion of World War II, after the 1999 military realignment, and now. Brewbaker surmises that it is simply a failure to build enough housing and the resulting high sales prices and rents are forcing people to leave. He argues that Oahu needs 3,500 new residences every year and it recently has taken 20 years to approve a new neighborhood across from Costco in Waipio. Hawaii's red tape and tolerance for multiple lawsuits have essentially stalled new development to a trickle.
The second source was real estate speaker and consultant, Tom Ferry. Tim and Tracey attended a seminar in California that focused on preparing the company during the next 18 months for a change in the real estate market. The days of sellers receiving multiple offers within days of putting their house on the market are coming to an end and a steady rise of inventory will likely force sellers to compete for available buyers as interest rate increases and recent sales price increases shrink the pools of qualified buyers. Tom Ferry referred to the change as the new normal of more modest sales price growth since the recent frenzy over the past few years is unsustainable.
August, September, and October sales figures appear to be confirming the predictions. Demand for single-family homes and condos have dropped by double-digit percentages during the past three months of 2018 when compared to the same period in 2017. When Tracey recently asked an escrow office that she frequently works with about business, they replied, "slow." If you have been on the fence about selling a negative cash flow rental property, then you should seriously consider calling Tracey to discuss the matter. Otherwise, you could be stuck with the same money losing property with falling prices.
Sellers will have to complete more cosmetic and functional repairs in a slowing market just to compete for available Buyers. Stott Real Estate, Inc. has coordinated many "make ready" repairs in order to properly position a property for selling. In some cases, Stott Real Estate, Inc. has waited until the property sold to be reimbursed for paid repair invoices. Contact Tracey at [email protected] for a consultation if you have reservations about the condition of your property.
Don't expect city officials to help solve the lack of available housing and the associated high costs. The mayor recently signed a bill that will raise the fines for building without a permit, making the fines non-negotiable, and could force an owner to tear down an entire building. The bill was passed in response to neighborhood complaints of unpermitted, nonconforming houses, nicknamed "monster houses," that the Department of Planning and Permitting (DPP) failed to stop. The law will target these homes but could also ensnare owner builders that do not follow the letter of the law. Kymberly Pine, the councilwoman who introduced the bill, then promptly ducked for cover by demanding that the DPP be audited for permitting delays that have beleaguered developers, contractors, and homeowners for years. The DPP responded by saying that the recent attention to the "monster homes" has slowed down the process. Homeowners should review their permits even if they have hired contractors to do the work for them. Tim and Tracey recently discovered that a contractor that they hired filed an owner-builder permit for recent work done on their home. While the work did not involve any additional living space, they are monitoring the permitting process to avoid issues from improperly filed paperwork. Tim and Tracey also had to pay fees to address an unpermitted curb cut several years back for work done by a previous homeowner. These types of hassles are typical for Honolulu residents and the red tape is the main contributor to Hawaii's high cost of housing.
A recent article described how the permitting delays are forcing contractors to lay off and idle staff as they wait as long as nine to twelve months for approved permits for remodels, additions, and new construction. Many contractors are organizing to push the city to address the delays. Even permits for the mayor's signature affordable home initiative, accessory dwelling units (ADU), that are supposed to be issued in 60 days by law take twice that long.
The lawsuit by Hawaii's four counties to strike the state's proposed amendment that would allow the state Legislature to create a "surcharge" on property taxes for "investment property" failed. The 1st Circuit Court judge refused to issue an injunction preventing the state from placing the measure on the ballots that was sent to the printers on September 7th. The Hawaii Supreme Court since then has agreed to hear oral arguments by the four counties to remove the proposed constitutional amendment from the November ballots that would authorize the state to create a "surcharge" on property taxes on investment property after a 1st Circuit Court judge denied their earlier request. The legislature approved the ballot measure earlier this year and Governor David Ige signed the bill over the controversial measure. Many business groups in addition to the four counties have voiced their opposition to the bill and are actively encouraging voters to vote "no." The oral argument is scheduled for October 18th.
Attorney General Russell Suzuki filed a request with the Circuit Court to allow the state Department of Taxation to subpoena Airbnb Inc. records for the past ten years to determine if transient vacation rental operators have been paying General Excise Tax and the Transient Accommodations Tax. The subpoena would demand all invoices, receipts, statements and names, tax IDs, and Social Security numbers of the hosts. A 2016 study conducted by the Hawaiian Tourism Authority concluded that the state should receive $136 million in tax revenue from the vacation rental sector but it only collects a fraction of that amount. The state has struggled to pass legislation to authorize platforms like Airbnb to collect tax proceeds because of the perception that the state would be collecting taxes on illegal vacation rental activity.
Continued summit collapses of the Halemaumau crater gave geologists a first-hand glimpse of how Hawaii's giant craters get formed. The crater continued to widen as magma withdraws from crater floor and drains through Fissure Eight to the ocean. The summit experienced nearly 60 collapse events since the new eruption on May 3rd resulting in seismic activity reading up to 5.5 on the Richter scale.
The Hawaiian Volcano Observatory lowered its alert level for Kiluaea on August 17th, 11 days after lava stopped flowing from Fissure Eight and 15 days after the last collapse event occurred at the Halemaumau crater. Sulfur dioxide emission rates from Kiluaea have declined to the lowest levels since 2007. Geologists have warned that the lower activity could just be a temporary lull and residents need to remain vigilant.
The Big Island may finally start turning the corner after the devastating eruption in May and flooding from Hurricane Lane. Hawaii Volcanoes National Park reopened on Saturday, September 22nd, for the first time since the volcanic activity at the East Rift Zone and Halemaumau crater shut down the park on May 11th. The Jaggar Museum is closed indefinitely and the Thurston Lava Tube is closed pending further assessments for possible damage. Visitors flocked to the rock wall at the rear of the Volcano House and hiked to a crater overlook to view the dramatically different Halemaumau crater. The floor of the crater was about 280 feet deep prior to the latest eruption and is now as much as 1,700 feet deep. Crater Rim Drive developed huge sinkholes that are still growing despite little new seismic activity and cracks have opened on Chain of Craters Road even though it is still passable. The park attracted an average of 5,500 people per day last year and it appeared that the number of visitors topped that figure on the first day back.
Leilani Estates residents were allowed to return to their homes in early September, about two months after lava flows and volcanic gases forced them to evacuate. Entry into the neighborhood is restricted to residents and authorized personnel. The entire lava flow field plus fifty yards remains off-limits and anyone who has property within the fifty-yard perimeter must obtain a waiver before they can enter. Some people don't have electricity and Hawaii Electric Light Company has been removing damaged equipment and making assessments and repairs in order to restore power. A front-page photo shows the Pohoiki Boat Ramp is now cutoff from the ocean by a new black sand beach that was formed during the eruptions. State officials are evaluating whether the boat ramp can be extended to the ocean or if another location must be found to build a boat ramp along the lower Puna coast.
Deferred maintenance reared its ugly head again at the USS Arizona Memorial when the shore side concrete pier at the visitor center partially sank on September 30th putting a halt to the boat tours around the memorial. The memorial has been closed to foot traffic due from damage to the dock at the USS Arizona Memorial since May 10th. The World War II Valor in the Pacific National Monument has seen its fair share of controversy over the past few years with charges of favoritism and now is contending with the consequences of poor maintenance planning. The dock exceeded its designed life expectancy years ago and the park had failed to commence upgrades before last months sinking.
The 26th Rim of the Pacific naval exercise concluded in August with 25 nations participating. The one noticeable absence was China who still sent over a spy ship to monitor the exercises. One of the U.S. submarines launched the first Harpoon anti-ship missile in twenty years and the missile hit a decommissioned ship dead center. The re-emergence of the Harpoon missile is the Navy's response to China's increasing aggressive naval posture and the building and arming of man-made islands in the South China Sea.
The Hawaii Supreme Court ruled that a contested case hearing is not required for the University of Hawaii's sublease for the construction of the Thirty Meter Telescope project (TMT). The court's decision overrules a 2016 decision by a Third Circuit Judge that the state Board of Land and Natural Resources should have held a hearing for the sublease. TMT is still waiting on the Hawaii Supreme Court's ruling regarding a separate case concerning the project's use permit. Construction on the $1.4 billion dollar project has been stalled since 2014.
WalletHub reported that Hawaii is the happiest state in America. Hawaii ranked first in emotional and physical wellbeing and fourth in community and environment. Hawaii also found itself in the top five in having the lowest divorce rate and lowest share of adult depression. However, when it comes to getting adequate sleep, Hawaii ranked dead last. Apparently you can be happy and sleepy at the same time.
A recent article in a global travel news website, eTurboNews, highlighted a local cab company's efforts to compete with Uber and Lyft. Award winning Charley's Taxi has been in business since 1938 and emphasizes passenger safety in its business model. Each new driver must successfully complete training in its Aloha State Driving Simulator (the taxi simulator is similar to simulators associated with flying airplanes) in addition to completing a FBI background check and certificate from a licensed doctor clearing the new employee to drive for the company. Drivers must also complete education that covers CPR, first aid, sexual harassment, assisting people with special needs, and multi-cultural protocols. Charley's Taxi is implementing a new flat rate system to more effectively compete with Uber and Lyft.
Maui Brewing Company expects to open its new restaurant in Kailua at Lau Hala Shops by the first week in December. The restaurant will seat about 250 people and will offer between 20 and 24 different beers on tap. The company also makes three types of soda (root beer, ginger beer, and cola) and plans to add whiskey and gin to their offerings by early 2019. Kona Brewing Company is also investing for future growth by installing a 336-kilowatt roof-mounted photovoltaic system with a 112 kilowatt-hour battery system in its new brewery being built in Kailua-Kona on the Big Island. The system will be able to produce a peak output of 6,875 cans of "sun-powered" beer per hour. Kona Brewing Company is speaking Tim's language.
Hard cider fans will soon have a local tasting room to visit. Paradise Ciders, which opened in early 2017, currently sells in over 30 restaurants and is planning to open a tasting room in its Kalihi facility. The tasking room will sell 12 ciders in 4 oz. flights (a group of four drinks) with prices of $7 to $8 for four flights. Flavors include Lei'd Back Lilikoi, Mango Daze, Guava Lava, and Killah Dragon (a dragon fruit and raspberry combination cider). You can learn more about Paradise Ciders at www.paradiseciders.com.
Kamaka Ukulele was recently part of a White House celebration of unique products featured at the Made in America Product Showcase. Kamaka Ukulele started in the garage of Samuel Kaialiilii Kamaka in 1916 and opened a Kaimuki storefront in 1921. The world-renowned ukuleles possess a rich tone that has not been duplicated and has become a Hawaii icon. Kamaka makes nine different models including its signature Standard Pineapple. You can learn more about the ukuleles at kamakahawaii.com.
A new agreement between the Oahu Interscholastic Association (OIA) and the Interscholastic League of Honolulu (ILH) will bring back regular season football games between Oahu's largest public and private high school teams. The Open Division will consist of Campbell, Farrington, Kahuku, Kamehameha, Kapolei, Mililani, Punahou, Saint Louis, and Waianae High Schools. The return of OIA-ILH alliance has created renewed interest in high school football now that more of the top-ranked state teams will compete more regularly during the fall season.
The UH Warriors have gotten off to a great start this year. The Warriors are currently 6-1 this year after UH coach Nick Rolovich brought back the run-and-shoot offence that predecessor, June Jones, brought to Hawaii for several successful seasons.
Hawaii's music star, Bruno Mars, has added two additional concerts at Aloha Stadium after the first concert rapidly sold out. Hawaii fans have been anxiously waiting the return of the famous musician who will perform on November 8th, 10th, and 11th.
An article describing the Hawaiian spinner dolphins sleeping habits appeared in our newsletter several issues back. Tim & Tracey recently had the pleasure of observing a pod of sleeping dolphins during a recent swim off Electric Beach on the west coast of Oahu. They came across the dolphins during an ocean swim with two other friends and floated on the surface while the dolphins circled our small group apparently oblivious of their presence. The pod of about 20 dolphins kept to a group and only one dolphin appeared to be awake. A juvenile enthusiastically spun amongst the adults as they slowly swam in circles.
The Big Picture
A decade of managing rental properties and two decades of owning investment property have given Tim and Tracey a decent grasp of and appreciation for keeping the big picture in mind when dealing with issues and making informed decisions. The purpose of the article is to help investors and homeowners take a step back from the details and ask more basic questions like, "Should I sell my home or convert it into a rental?" Failure to keep the big picture in mind can cost you tens of thousands of dollars in lost income or higher expenses and cause unnecessary stress. Selling versus Renting: Many homeowners that are leaving the islands contemplate renting out their home versus selling without crunching numbers or even asking if their home would make an appropriate rental property. The first question a homeowner should ask is: "Would I have purchased my home as a rental property?" In most cases, the answer will be no. The first reason has to do with the low annual rental revenue of Oahu rental properties in relation to the market sales price. Some studio apartments have annual rents equal to about 7.5% of the sales price. The rent-to-sales price ratio gets rapidly worse as the property becomes larger and more expensive. The rent to sales price ratio for a $1,000,000 property is typically about 3%. If you hire a property manager to manage a property, then the rental income is reduced by another 14.5% when taking property management fees and General Excise Tax into account. In general, an investor will have to make a down payment on an Oahu investment property of at least 50% just to have their investment break even.
Homeowners in general, don't want to live in a property that would make a great rental. Homeowners are typically wealthier and want to have nicer fixtures like granite countertops, hardwood floors, high-end cabinetry, etc. A great rental property on the other hand is one that will use moderately priced fixtures that hold up well to the wear and tear associated with tenants. Homeowners often decorate their homes according to their individual tastes. The best rental properties appeal to the widest percentage of potential renters by offering neutral, "boring" colors that will match most furniture choices.
Lastly, homeowners currently enjoy one of the best capital gains tax breaks available. An individual receives a $250,000 capital gains tax exemption and a married couple receives a $500,000 capital gains tax exemption. I am unaware of a better source of tax-free income available to ordinary American citizens.
One of the times that it makes sense to rent out your home is if you have plans to return to Oahu in a couple years or less and move right back in. Stott Property Management, LLC has successfully helped many clients accomplish this goal. We currently have one client that hired us to manage his Oahu condo years ago until he returned to the islands and recently rehired us again when the U.S. Army had him rotate back off the islands.
Your Tenant is The Customer: Keeping in mind that your tenant is the customer can help maintain perspective when it comes to making decisions about your rental property and your tenants. There are a small percentage of owners that feel that they can access their property at any time and treat their tenants as wayward children. In exchange for rent, a tenant expects quite enjoyment of the property. In Hawaii, a landlord must give a tenant 48-hours written notice before accessing the property unless it is an emergency. The landlord-tenant code also states that an owner may periodically inspect a property so long as the periodicity is not considered harassment.
Stott Property Management, LLC has spoken to several owners that were upset because they felt that their tenants were "slobs." We try to explain that in exchange for rent, a tenant can live as he or she chooses as long as the tenant returns the property back to the landlord in the same condition minus normal wear and tear and as long as the tenant's behavior does not violate local, state, or federal law. One owner even felt that it was appropriate to try and implement overly strict house rules because she used cheap building materials in her rental property (her words). The tenants actually called the cops several times to escort the owner off the property because she would show up unannounced at the property to enforce the house rules.
Property Maintenance: One of the biggest mistakes that we routinely see is an owner's failure to quickly address cosmetic and functional repairs on a vacant property. The cost of many cosmetic repairs can be much more expensive in Hawaii than the very same repairs in other parts of the country. Owners will either refuse to do repairs or request multiple estimates even if the delay will result in weeks of additional vacancy time. For every $1,000 of rent that a property brings in, one week of vacancy results in a loss of $250 in rental revenue. About six years ago, Stott Property Management, LLC, provided an estimate to a client from a contractor that could get to work immediately. The client thought that the estimate was too high and thought he could save about $1,000 by hiring a contractor on his own. In the end, the repairs took five months to complete (4 months longer than accepting the original estimate), costing our client at least $4,000 in lost rental revenue.
Allowing deferred maintenance to accumulate can result in even costlier issues. Stott Property Management, LLC inspects their rental properties at least once per year to make sure that the tenant is taking care of the rental property and to look for repair items that should be addressed immediately. Stott Property Management, LLC has taken over properties where spending a few thousand dollars resulted in an estimated $10,000 of additional rental revenue through higher rent over a years time. Ironically, these properties would also have fewer tenant related problems in the past because a well maintained property attracts more responsible tenants.
Saving the PM Fees: We have spoken to several people that try to manage their Hawaii property from thousands of miles away with the help of friends, or rent to "friends" in order to save monthly property management fees. In one extreme case, Stott Property Management, LLC determined that an owner had been renting his property for approximately $2,000 under market rent per month for about ten years. Saving about $24,000 in property management fees over that ten year time span ultimately cost the owner approximately $240,000 in lost revenue. When learning the news, the owner continued to manage the property himself because he could not justify paying someone thousands of dollars per year to just "collect the rent"… Really?
Failing to hire a professional carries many other risks as well. Properly screening tenants is one of the most critical steps when considering a new tenant. Ordering a credit check, checking with previous landlords, and verifying a prospects employment can save thousands in lost rental revenue, cleanup costs, and legal fees. Stott Property Management, LLC does get hired from time to time to deal with problem tenants that would have been avoided if the owner had screened the tenant prospects before turning over the keys.
Many owners that manage Hawaii property from the continental U.S. often rely on their tenants to make repair requests when problems come up. An owner who has had the same tenant for ages, may not have seen their property for seven to ten years. When the tenant does move, the owner is shocked that the property is a wreck. We started managing one property for a client who allowed the tenant to rent his house for $900 per month as long as he took care of the house. The tenant lived there for ten years. When the tenant vacated, the owner spent about a month fixing all the problems that the tenant failed to address. Once the house was ready, Stott Property Management rented the house for $3,000 per month. Once again, an owner lost hundreds of thousands in revenue by trying to manage the house himself.
Negative Cash Flow: Many owners of Hawaii rental property tolerate negative cash flow for years in the hopes that rents will increase enough to provide positive cash flow or sales prices will rise so that they can sell for a greater profit. Since rents typically increase at the same rate of inflation over time, an owner may have to wait ten years or more for rents to increase enough to cover the mortgage and operating expenses. If you own an investment property that is producing negative cash flow and you can sell for a profit, consider conducting a 1031 exchange into a property in another part of the country that will generate better cash flow. Why work harder and longer to make up for a negative cash flow situation when you could possibly invest in a property that will give you cash every month?
Leverage Your Time: In order to retire comfortably, a person's investments must generate enough passive income to pay their living expenses with some margin for error. Owning investment real estate is a great way to generate passive income, however, many investors stop buying investment property because it is such a hassle to manage. Who wants to work a day job, only to answer tenants' phone calls in the middle of the night and show vacant property on weekends? By hiring a property manager, all you have to do is review monthly statements and verify that the money has been deposited into your account.
Tim and Tracey started investing in 1998 with the purchase of their first duplex. They had "romantic visions" of fixing up the place themselves and saving a ton of money in labor costs. After several weekends working at the duplex while trying to keep their toddlers amused, and several late nights painting, the duplex was ready to rent. While some of the cosmetic repairs were successful, others had to be reworked a few years later resulting in little net savings. The experience turned out to be a valuable lesson in knowing your limitations and leveraging your time by hiring the appropriate expertise. Tim and Tracey have since expanded their investments to include three duplexes, a single-family home, and a four-plex over the span of 15 years. By factoring in property management fees when purchasing new acquisitions, Tim and Tracey were able to generate positive cash flow while paying someone else to deal with the headaches. These investments now help to ease the sting of college tuition for their two grown children, Ashley and Mark.
While some companies specialize in either residential real estate sales or property management and imply specialization provides an operational advantage, Stott Real Estate, Inc. offers both services. Tracey Stott Kelley is one of a few agents on Oahu that has been in the top 100 in sales for twelve straight years and Stott Property Management. LLC is a leader in units under management on Oahu. Tim and Tracey believe in educating their clients, giving their clients the necessary information to evaluate their options, and then executing according to their clients' decisions. Stott Real Estate, Inc. has the depth of knowledge necessary to provide their clients useful, timely information and provide objective advice when requested. Please call Stott Real Estate, Inc. at 1-800-922-6811 or e-mail [email protected] if you would like our help with your property.