Buyers Blog Update 11/23/2022
Posted by Tim Kelley on Wednesday, November 23, 2022 at 11:56 AM
By Tim Kelley / November 23, 2022
Comment
Buying for the Long-Term

Buying in an uncertain market can be scary without keeping focused on your time horizon for owning your new home. Rising interest rates and recession predictions have dominated recent national economic news stories. These news stories may cause you to pause your home buying activities to your own detriment. National news stories typically focus on negative news because according to Joseph Epstein in his Wall Street Journal editorial, "if it bleeds, it leads." Buying still makes financial sense if you plan on living in the home for the next seven to ten years. I have included a link to a chart provided by the Honolulu Board of Realtors that tracks the median price of single-family homes and condos since 1987. As you can see, the median price recovers after a downturn in seven to ten years with the last downturn occurring in 2008.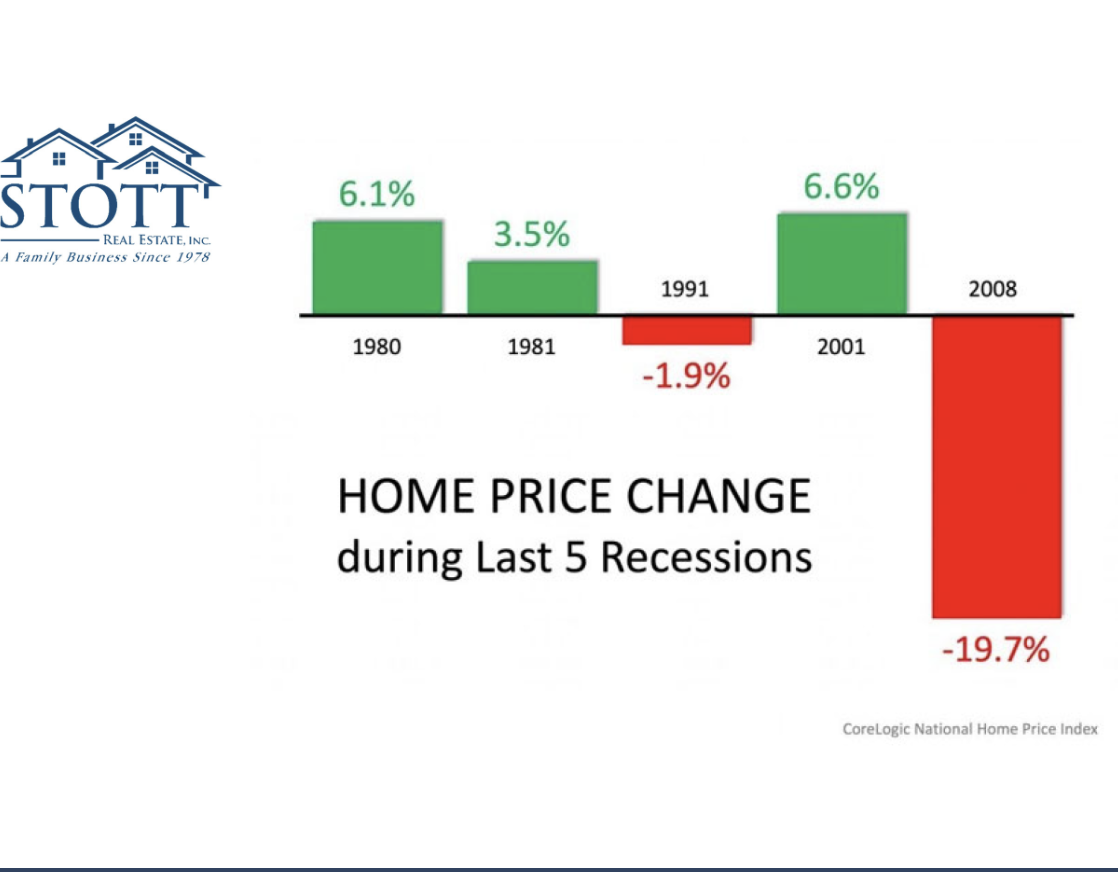 Tim and Tracey bought their home in 2004. Tim successfully challenged their tax appraisal in 2009 showing that their home was worth $200,000 less than they purchased it five years earlier. The fact that their home temporarily decreased in value had no impact on their financial situation since they were not moving anywhere. The fact that their home is now worth twice the price still has no impact on their financial situation.

Even during difficult the current inflationary times, buying a home has the following financial advantages:

The monthly principal and interest payments are locked assuming you obtain a 30-year fixed mortgage.

Rents are rising rapidly due to inflation.

Home prices don't necessarily drop during a recession. In fact, home prices rose during the recessions of 1980, 1981, and 2001. Prices dropped dramatically in 2008 because the housing and mortgage crisis caused the recession. Homeowners are currently in much better financial position now than 14 years ago.

You can write off the interest payments against your taxes for a mortgage up to $750,000.

You can refinance if mortgage rates drop in the next few years.

Take stock of your current financial situation. If you are in a stable job and don't plan on moving in the next seven to ten years, then buying a home still makes sense. If you would like some help in "crunching the numbers" and getting pre-approved, then email us at [email protected].