August 2018 Email Updates for Oahu Real Estate
Posted by Tim Kelley on Saturday, September 1, 2018 at 2:38 PM
By Tim Kelley / September 1, 2018
Comment
August 2018 Email Update
Here is our 08/13/2018 e-mail update. It is sent after the statistics for the preceding month have been posted on the Board of Realtors website. You can find previous newsletters by visiting www.stott.com/news.
The median price in July for single-family homes was $789,500 (5.3% higher than July 2017) and for condos was $429,500 for condos (1.1% higher than July 2017). Both single-family home and condo prices remain near record levels. The demand side of the equation continues to be a little murky with monthly single-family sales homes dropping 1.5% and monthly condo sales rising 5.7% in comparison with July 2017 sales. Pending sales, properties under contract but not yet sold, were 15.1% lower for single-family homes and 8.7% lower for condos compared to July 2017. While still low, the supply of single-family homes and condos shows signs of climbing as the number of new listings rose 7.9% for single-family homes and 10.1% for condos and the total number of available listings rose 10.1% for single-family homes and 14.5% for condos in comparison to the same month last year.
Tim and Tracey heard from two sources hinting that a change in the economy and housing market may change both locally in Hawaii and nationwide. Paul Brewbaker, one of Hawaii's leading economists, pointed to the fact that Oahu has seen a net migration of people leaving the island. There have been four times in recent history when Oahu saw its population drop. Oahu's population declined due to the bubonic plague in 1899 and 1900, during the conclusion of World War II, after the 1999 military realignment, and now. Brewbaker surmises that it is simply a failure to build enough housing and the resulting high sales prices and rents are forcing people to leave. He argues that Oahu needs 3,500 new residences every year and it recently has taken 20 years to approve a new neighborhood across from Costco in Waipio. Hawaii's red tape and tolerance for multiple lawsuits have essentially stalled new development to a trickle.
The second source was real estate speaker and consultant, Tom Ferry. Tim and Tracey attended a seminar in California that focused on preparing the company during the next 18 months for a change in the real estate market. The days of sellers receiving multiple offers within days of putting their house on the market are coming to an end and a steady rise of inventory will likely force sellers to compete for available buyers as interest rate increases and recent sales price increases shrink the pools of qualified buyers. Tom Ferry referred to the change as the new normal of more modest sales price growth since the recent frenzy over the past few years is unsustainable.
The Honolulu downtown office market appears to be entering a downturn as the vacancy rate reached an all-time high of 19.4% during the second quarter. One office-building owner has decided to change course and modify the office building into affordable housing units designated for families that earn 60% of the median income. Other buildings are trying to boost their revenue by raising parking rates for their existing tenants. Parking has become more of a recruiting tool for downtown firms as the unemployment rate has dropped to historical lows.
Another sign of possible change in Oahu's economic outlook comes from the number of businesses up for sale in Honolulu. Honolulu saw a 33% increase in businesses up for sale while the asking price for those businesses dropped 12.1% and the median revenue and cash flow dropped by 16.1%. The number of businesses up for sale may be a reflection of Honolulu's aging demographic and rising expenses due to Honolulu's high cost of doing business and the payroll pressures associated with Honolulu's record low unemployment rate.
The 26th Rim of the Pacific naval exercise concluded with 25 nations participating. The one noticeable absence was China who still sent over a spy ship to monitor the exercises. One of the U.S. submarines launched the first Harpoon anti-ship missile in twenty years and the missile hit a decommissioned ship dead center. The re-emergence of the Harpoon missile is the Navy's response to China's increasing aggressive naval posture and the building and arming of man-made islands in the South China Sea. To see images of Harpoon missile click here.
Hawaii joined the other 49 states by creating a statewide law enforcement standards and training board that aims to create more accountability and uniformity in standards and training. The Law Enforcement Standards Board will have the power to certify and decertify law enforcement officers at both the state and county level. Advocates of the bill state that such a board can prevent officers that have been disciplined or fired from being hired by another law enforcement agency in the state. That did occur previously when a Department of Land and Natural Resources (DLNR) officer was imprisoned for sexual assault. DLNR hired the officer even though the individual was previously fired for misconduct by the Honolulu Police Department.
Hawaiian Airlines carried a record 1.05 million passengers in June, a 2.9 percent increase from June 2017. The airline has carried 5.7% more people through the first six months of 2018 than in 2017. Tourism continues to be a bright spot in Hawaii's economy as economic strength in the rest of the country drives demand for Hawaii's tropical offerings.
The Coast Guard has reinstated a 300-meter distance from Fissure 8's lava ocean entry after a lava bomb rained lava on a tour boat 200 meters from shore on July 16th. Falling lava debris injured 23 passengers and one 20-year old woman was hospitalized when she was struck with a still hot boulder about 2 feet in diameter. She suffered broken bones in her pelvis, sacrum, and left femur. Lava bombs can occur at the ocean's edge where steam-driven explosions can launch molten and cooled lava into the air.
The Hawaii Tourism Authority (HTA) is spending additional funds to promote vacations on the Big Island after visitor arrivals dropped five percent since the latest Kilauea eruption on May 3rd. HTA is trying to convince visitors that it is a great time to view the new lava flow even though most of Volcanoes National Park has been closed due to eruption dangers and there is no designated viewing area for the latest ocean entries. The current lava flow can only be viewed by helicopter or by boat.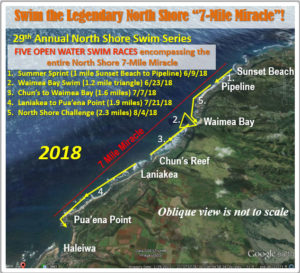 Continued summit collapses of the Halemaumau crater are giving geologists a first-hand glimpse of how Hawaii's giant craters get formed. The crater continues to widen as magma withdraws from crater floor and drains through fissure 8 to the ocean. The summit has experienced nearly 60 collapse events since the new eruption on May 3rd resulting in seismic activity reading up to 5.5 on the Richter scale.
Hawaii Volcanoes National Park has released a new report on the damage to the park infrastructure from 18,000 earthquakes that have occurred in the last month. More than 60 large explosion events from Kilauea volcanoes summit crater have damaged the U.S. Geological Survey's Hawaiian Volcano Observatory buildings and now are empty. The larger earthquakes, magnitude 5.0 and higher have riddled Highway 11, park roads, overlooks and trails with dangerous sink holes and cracks and have broken waterlines leaving most of the park without running water. The damage may take years to repair once the earthquakes and explosions stop. To see video of the lava in action click here.
The Hawaii Supreme Court ruled that a contested case hearing is not required for the University of Hawaii's sublease for the construction of the Thirty Meter Telescope project (TMT). The court's decision overrules a 2016 decision by a Third Circuit Judge that the state Board of Land and Natural Resources should have held a hearing for the sublease. TMT is still waiting on the Hawaii Supreme Court's ruling regarding a separate case concerning the project's use permit. Construction on the $1.4 billion dollar project has been stalled since 2014.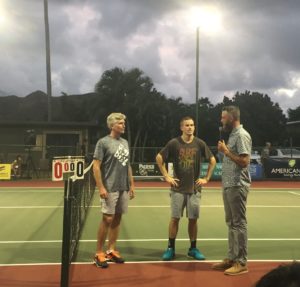 A recent article in a global travel news website, eTurboNews, highlighted a local cab company's efforts to compete with Uber and Lyft. Award winning Charley's Taxi has been in business since 1938 and emphasizes passenger safety in its business model. Each new driver must successfully complete training in its Aloha State Driving Simulator (the taxi simulator is similar to simulators associated with flying airplanes) in addition to completing a FBI background check and certificate from a licensed doctor clearing the new employee to drive for the company. Drivers must also complete education that covers CPR, first aid, sexual harassment, assisting people with special needs, and multi-cultural protocols. Charley's Taxi is implementing a new flat rate system to more effectively compete with Uber and Lyft.
The Honolulu Transit Authority (HTA) has started to rebuild the roads around the newly built elevated train system. The contract will include road widening, intersection improvements, and utility upgrades. Anyone driving along Kamehameha Highway in Pearl City since the construction has begun will welcome the projects.
While the elevated train project continues, House Finance Chairwoman Sylvia Luke has questioned the wisdom of building the route through Kakaako along Middle Street to Ala Moana and suggests running the line along King Street to the University of Hawaii (UH). Luke argues that the need to consider rising seas from climate change merits consideration while most commuters know that traffic is much lighter when school is out. Changing the route could open more housing opportunities to UH and provide private school students' parents an option other than sitting in traffic for hours. Mayor Kirk Caldwell accuses Luke of "throwing out a red herring" to kill the project. Personal animosity between the two has become a highlight for those who enjoy the drama behind the over-budget capital project. The Honolulu Authority for Rapid Transportation (HART) did complete an environmental study in 2015 that estimated a route through downtown Honolulu to UH would add $1 billion to the price tag and two years to the project timeline.
Honolulu and Hawaii continues to struggle with homelessness with over 60% of the residents supporting safe zones where homeless people would not be repeatedly forced to move. While the polls show overwhelming support, problems at Waianae's homeless encampment involving unsanitary conditions, destruction of public property, and skyrocketing water bills at the state-managed harbor highlight the challenges with making safe zones sustainable. A recent pushback from Waianae resident's to Honolulu's program of providing one-way rides from Honolulu to homeless shelters outside the city show little tolerance for homelessness in surrounding neighborhoods.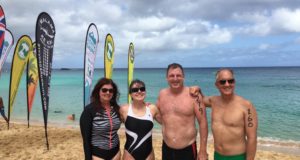 A three-judge panel of the 9th Circuit Court of Appeals struck down Hawaii's prohibition of carrying firearms in public for self-defense as unconstitutional. Based on reaction from local politicians, pundits expect that the ruling will be appealed. Many gun advocates on the island welcome the ruling and will take a wait and see attitude in regards to subsequent rulings from the expected appeals.
Washington, D.C. based Food & Water Watch has questioned three of the sources of renewable energy that Hawaii counts as renewable. The public interest organization has highlighted Hawaii's wood burning, waste incineration, and waste methane/biogas as dirty energy sources that should not be advertised as clean renewable energy.
The Hawaii Department of Transportation has announced that it will install 4,260 new solar panels on the seventh floor of Terminal 1's parking garage. The new photovoltaic system is expected to cut the airports electricity bill in half.
Kona Brewing Company is joining in the solar fun by installing a 336-kilowatt roof-mounted photovoltaic system with a 112 kilowatt-hour battery system in its new brewery being built in Kailua-Kona on the Big Island. The system will be able to produce a peak output of 6,875 cans of "sun-powered" beer per hour. Kona Brewing Company is speaking Tim's language.
Hard cider fans will soon have a local tasting room to visit. Paradise Ciders, which opened in early 2017, currently sells in over 30 restaurants and is planning to open a tasting room in its Kalihi facility. The tasking room will sell 12 ciders in 4 oz. flights (a group of four drinks) with prices of $7 to $8 for four flights. Flavors include Lei'd Back Lilikoi, Mango Daze, Guava Lava, and Killah Dragon (a dragon fruit and raspberry combination cider). You can learn more about Paradise Ciders at www.paradiseciders.com.
Kamaka Ukulele was recently part of a White House celebration of unique products featured at the Made in America Product Showcase. Kamaka Ukulele started in the garage of Samuel Kaialiilii Kamaka in 1916 and opened a Kaimuki storefront in 1921. The world renowned ukuleles possess a rich tone that has not been duplicated and has become a Hawaii icon. Kamaka makes nine different models including its signature Standard Pineapple. You can learn more about the ukuleles at kamakahawaii.com.
A 27-month project to survey, design, manufacture, and lay a 15,000 kilometer undersea cable from the Continental United States, through Hawaii, to Australia and New Zealand was recently completed. The operation system is capable of transmitting 43 terabits of digital information.
A new agreement between the Oahu Interscholastic Association (OIA) and the Interscholastic League of Honolulu (ILH) will bring back regular season football games between Oahu's largest public and private high school teams. The Open Division will consist of Campbell, Farrington, Kahuku, Kamehameha, Kapolei, Mililani, Punahou, Saint Louis, and Waianae High Schools. The return of OIA-ILH alliance may make high school football games more popular than the University of Hawaii (UH) football games given UH's struggles over the past few years.
UH head coach, Nick Rolovich, will bring back the run-and-shoot offense that predecessor, June Jones, brought to Hawaii with tremendous success culminating in UH's participation in the 2008 Sugar Bowl.
The United States Men's Volleyball team held training in Hawaii for a week in July and several Hawaii raised players were on the roster. Kamehameha's Micah Christenson, Iolani's Kawika Shoji, and Punahou's Erik Shoji, Micah Ma'a, and Larry Tuileta are currently on the United States' roster.
Maui's Shane Victorino retired on August 3rd after signing a one-day contract with the Philadelphia Phillies. The Maui native played eight of his 12 major league seasons as the Phillies' center fielder, won three of his four golden gloves with the team, and helped them win the 2008 World Series. Shane Victorino was known as the "Flyin Hawaiian."
Hawaii's music star, Bruno Mars, has added two additional concerts at Aloha Stadium after the first concert rapidly sold out. Hawaii fans have been anxiously waiting the return of the famous musician who will perform on November 8th, 10th, and 11th.
Toyota launched a Honolulu car-sharing service named Hui, Hawaiian for group, for round-trip use at one of 25 parking stations. Starting at $9.95 per hour or $79.60 per day (includes gasoline and insurance), customers can reserve and rent a Toyota Prius, Lexus RX 350, or other Toyota model using a smartphone app to unlock and start the cars. Proponents hope that car-sharing can be a means of easing the parking squeeze as Honolulu becomes denser from new high-rise condo construction.
August was quite the athletic month for Tim and Tracey. Tracey completed her third North Shore Swim Series. Tracey's brother and cousin flew in for the last race. Tim competed for the 10'th time in the Men's Night Doubles tournament at The Kailua Racquet Club. He and his partner made it to the finals of the qualifying round. Tim has been president of the club for about 2 years.