April to June Quarterly Newsletter 2019
Posted by Tim Kelley on Wednesday, July 10, 2019 at 1:49 PM
By Tim Kelley / July 10, 2019
Comment
The June median sales price for single-family homes rose modestly to $800,000 (2.3% higher than June 2018) and for condos to $432,000 (3.0% higher than June 2018). Demand continues to fall with the number of single-family sales dropping 10.4%, condos sales dropping 13.5%, and pending sales (property under contract to sell) for single-family homes dropping 7.3% and for condos dropping 13.0%. There is currently 3.6 months of inventory of single-family homes and 3.9 months of inventory of condos and inventory continues to slowly climb as demand falls. Economists consider 6.0 months of inventory a balanced real estate market. However, the clock may be ticking for people on the selling fence if the trends in 2019 continue considering that mortgage interest rates have recently dipped.
A front page Honolulu Star Advertiser article in the Sunday paper (7/7/19) highlights the struggle of both Oahu renters and current landlords looking to raise rents to make ends meet or to pay for the rising costs associated with maintaining a property. Hawaii has the largest financial gap between the average hourly wage and the hourly rate a tenant needs to make to pay for a two-bedroom residence and a one-bedroom residence. A renter must make $36.82 per hour ($76,577 per year) to afford a two-bedroom rental and $28.04 per hour ($58,316 per year) to afford a one-bedroom rental while the average wage is $16.68 per hour. This is a major reason why rents have softened over the past couple of years and Oahu's population has shrunk. Landlords struggling to make ends meet should seriously consider pulling the plug and selling while inventory remains relatively low.
A Mixed Plate of Talk Story
It appears to be business as usual at the state capital based on the results of measures that passed and failed this year. State Legislators passed two bills to collect more in tax revenue. A bill allowing Airbnb to collect the Transient Accommodation Tax for vacation rental owners and a bill to require Real Estate Investment Trusts to pay corporate income tax in Hawaii. Fortunately, Governor David Ige vetoed both bills and the legislature does not appear to have the votes to override the veto. For the second year in a row, the state collected more in taxes than it spent and the state Constitution requires that lawmakers either make a refund to state taxpayers or make a deposit into the "rainy day" fund. The state ended the 2018 fiscal year with a balance of $894 million and 2017 ended with a balance of $750 million. Lawmakers decided to deposit $5 million in the "rainy day fund" to spend more taxpayer money in the future. Once again, legislators failed to pass a bill banning lawmakers from holding campaign fundraising during the legislative session which critics state that the practice amounts to "pay to play." The chairman of the Senate Ways and Means Committee held a fundraiser on April 18th suggesting campaign contributions of $500, $1,000, or $1,500 and the Senate Majority Leader held a fundraiser on March 21st with suggested contributions ranging from $250 to $4,000. Neither Senator answered questions from the Honolulu Star Advertiser about the subject.
The Honolulu City Council voted 9-0 to override Mayor Kirk Caldwell's veto of a bill to give Oahu residents modest relief from property tax bills. The bill raised the basic property tax exemption from $80,000 to $100,000 and raised the senior exemption from $120,000 to $140,000. The same can't be said for those owners that don't claim a homeowner exemption. The city council raised the rate that Residential A property owners will pay with assessed values higher than $1 million from $9 per $1,000 of value to $10.50 per $1,000 of value. The tax remains at $4.5 per $1,000 in value for the first $1 million of a property's value. The city council also raised the property tax rates for hotel and resort land from $12.90 per every $1,000 to $13.90 per every $1,000. It appears that the city council continues to raise taxes of those people that can't vote them out of office.
Mayor Kirk Caldwell does not appear to be satisfied with the latest tax increases of non-voters. One of his proposals in his State of the City address was to charge an annual vacancy fee on residential properties left empty for more than six months of any tax year. The mayor argued that lack of affordable housing is now due to the number of second homes that are not made available to renters. State and city regulations are the main cause of the shortage in available housing. Councilman Ron Menor commented that he expects pushback from property owners about the city's continued infringement on property rights and it just sounds like more posturing since he did not speak against the proposal. Both local and nonresident taxpayers should brace for more taxes to come as the mayor also argued that city workers should be paid a minimum wage of $15 per hour and that the "climate crisis" will force the city to spend more money protecting areas prone to flooding from rising sea levels.
Mayor Kirk Caldwell, flanked by hotel industry and union representatives, signed a new vacation rental policy bill that prohibits rentals of less than 30 days unless the properties are located inside the resort zones. The new law will allow approximately 1,700 new permits for hosted bed-and-breakfasts in addition to the current 770 licensed bed-and breakfasts, but does not allow whole-home vacation rentals. Supporters of the bill argue that the new measure will help maintain the character of Oahu's neighborhoods while opponents of the bill point out that vacation rentals allow a homeowner to generate additional income to help pay for Hawaii's high cost of living. Advertising an unpermitted vacation rental on Oahu will become unlawful starting August 1st while new permits will not be available until October 1, 2020 at the earliest. The law requires that vacation rental advertisements include the permit number and any people caught violating the law will receive a minimum fine of $1,000 and a maximum of $10,000. The city can now scan hosting platform sites and the existence of an ad can serve as evidence that a vacation unit is being operated. The burden of proof will be placed on the owner to show that the property is not being used as a vacation rental. It also requires hosting platforms like Airbnb to file monthly reports with the Department of Planning and Permitting. Vacation rental hosting platforms and groups of Oahu operators plan on challenging the new law in court.
Former Honolulu Police Department Chief, Louis Kealoha, and his wife, Katherine Kealoha, a former Deputy Prosecutor, were convicted of conspiracy and three counts of obstruction of justice after just one day of jury deliberation. The trial lasted for more than one month, 70 witnesses testified over sixteen days, closing arguments took three days, and the judge took more than an hour to deliver jury instructions. The Kealohas tried to frame Katherine's uncle, Gerard Puana, with the theft of the Kealoha's mailbox in 2013 and then tried to cover it up. Gerard Puana's public defender, Alexander Silvert first contacted the FBI about the security case when the judge declared a mistrial on the first day of Puana's trial for the stolen mailbox when Louis Kealoha told the jury of Gerard Puana's 2011 conviction for unlawfully entering a neighbor's home. Katherine tried to frame her uncle when she discovered that Gerard had bank statements from a joint account with her grandmother showing that she spent $135,000 of the money from a reverse mortgage on a Mercedes, Masarati, and other expenses to support the Kealoha's lavish lifestyle. Katherine's scheme included making up a fake notary, Alison Lee Wong, in order to forge trust documents related to her grandmother's finances.
Katherine Kealoha was taken into custody on Friday, June 28th, and will remain in jail prior to her sentencing on October 7th and for her upcoming trials for her alleged theft of a $167,000 inheritance of two children for whom Katherine served as financial guardian and a second trial for allegedly helping her brother traffic opiods and use her position to hide the crimes. The U.S. District Judge revoked her bail because he was convinced that Kealoha would continue trying to obstruct justice if she remained free. Federal prosecutors are expected to intensify their investigation of city Prosecutor Keith Kaneshiro, Katherine Kealoha's former supervisor, relating to these cases. The first trial is just the beginning of holding people accountable for possibly the largest corruption scandals in Hawaii's history.
Two telescopes on Mauna Kea were part of a project that involved eight telescopes around the globe and a group of about 200 scientists to develop the world's first image of a black hole. The black hole, 54 million light years from Earth, was given the Hawaiian name Powehi. Powehi means "the adorned fathomless dark creation" or "embellished dark source of unending creation" and comes from an 18th century Hawaiian chant. Hawaiian language professor Larry Kimura, the person who came up with the name of the black hole, mentioned that there are 100 different kinds of darkness in the Hawaiian language. There may be more black holes with Hawaiian names in the future.
The Thirty Meter Telescope (TMT) project has received a notice to proceed with construction from the Department of Land and Natural Resources after a four-year delay. State and county officials recently removed unauthorized stone structures erected by protestors in 2015 and are now planning to provide safe access for construction crews to the site while allowing peaceful protest activity. Construction will begin with site preparation and installation of perimeter fencing.
A second part of the battleship USS Missouri's superstructure is receiving a $3 million restoration as the memorial continues its never-ending battle with rust. The tallest portion of the superstructure received a $3.5 million dollar renovation in 2018 and the aft portion of the superstructure is currently being worked on. The structure will be sandblasted, about 8,000 pounds of steel will be replaced, and then about 500 gallons of battleship gray paint will be applied. The "Mighty Mo" was the site of Japan's unconditional surrender on September 2, 1945 in Tokyo Bay. World War II was the deadliest conflict in history with an estimated 50 to 80 million people killed. There will be a week's worth of planned activities at the USS Missouri and the Pearl Harbor Aviation Museum in September 2020 to commemorate the 75th anniversary of the end of the war.
George Stott was briefly assigned to the USS Missouri for a summer training cruise when he was a midshipman at the United States Naval Academy in the 1950's. Tim and Tracey remember him telling his grandkids that part of his duties was to polish the brass. He was also amazed that he could have unlimited soft serve ice cream from a machine in the crew's mess.
The 56th Merrie Monarch festival was held the week of April 22nd in Hilo and the beleaguered Big Island residents welcomed visitors from around the world to participate in and watch Hilo's famed Hula event. The festival kicked off almost a year after the devastating eruption of Kilauea Volcano's East Rift Zone. The Merrie Monarch Festival is named after King David La'amea Kalakaua who aimed to revitalize Hawaiian culture and Hula.
Hawaii Electric Light (HELCO), the Big Island electric utility company, learned that things are still hot underneath the most recent volcanic eruption. Four new utility poles recently installed started to smolder about ten feet underground near a road that was recently cleared over the cooled lava. HELCO removed those poles and installed steel poles wrapped in insulation to help dissipate heat from the cooling lava below. The recently installed utility poles restored power to the Puna Geothermal venture plant and about 30 residents. The Big Island may have a major supplier of renewable energy back on line as the geothermal plant is on track to open at the end of 2019, about 18 months after two production wells, one re-injection well, and a substation were covered by lava. The geothermal plant supplied 31% of the islands electricity in 2017.
The University of Hawaii (UH) Men's Volleyball team bounced back from losing the final two matches of the regular season against Long Beach State to win the Big West Conference Tournament the very next weekend. UH received an automatic bid and the #1 seed in the NCAA tournament that was played at Long Beach State. Unfortunately, home field advantage seemed to be the key to victory as Long Beach State repeated as national champions beating UH in four sets, 23-25, 25-22, 25-22, 25-23. Long Beach State won all three home matches at the Pyramid, including the finals of the NCAA tournament, while UH won the two matches at home in the Stan Sheriff Center. UH finished the year at 28-3 and ranked #2 in the country.
Kailua Beach Park was chosen as the #1 beach in the country by Dr. Beach in the annual list of top U.S beaches published by Stephen Leatherman, a coastal scientist and professor at Florida International University. Leatherman uses 50 criteria to evaluate beaches with the most weighting going to water cleanliness, safety, beach management, and facilities. Kailua Beach Park was last named best beach in 1998 and Dr. Beach retires the top beaches making them ineligible for inclusion in the following years. Dr. Beach had started with a clean slate in 2015 making all previous winners available for consideration once again. Dr. Leatherman states that Kailua Beach Park's peacefulness and lack of high-rise development makes it feel like a different world compared to more famous beaches. Tim & Tracey have made it a Sunday ritual with Tracey swimming and Tim tagging along on the stand-up paddleboard at this fabulous beach and right next door at Lanikai Beach. Tracey recently saw and took a picture of a reef shark that is often found amongst the coral heads at Lanikai Beach.
Odds & Ends
Success Stories: Three of Stott Real Estate, Inc.'s clients improved their financial outlooks over the past year in three different ways. The one thing that they each have in common is that they sold an Oahu property and used the proceeds from the sale to solidify their personal finances.
One client sold a Makakilo townhouse and used the proceeds to fund hard money loans increasing his monthly cash flow from a few hundred dollars per month to over $2,000 per month. The improved cash flow will initially help pay the capital gains tax bill from the sale of the property and then he can enjoy the future passive income from his investment reallocation.
A couple owned a Kailua home that they originally envisioned returning to when they retired. The house is located in a close-knit neighborhood and Tracey actually had the pleasure of meeting several of them during her open houses when selling the property. Our clients initially planned on conducting a 1031 Exchange into investment property nearer to home and ultimately decided to pay the capital gains tax and use the proceeds differently. They paid off the mortgage on their home and eliminated a significant monthly expense from their monthly budget.
A third client sold a Kailua house that was renting for $3,200 per month and was netting slightly less than $1,000 per month after expenses. He conducted a 1031 Exchange into three Sacramento condos. By changing investment locations, our client improved his rental revenue to $5,400 per month and the lower expenses will help him net roughly $3,000 per month, a three-fold increase in passive cash flow.
Oahu investment real estate has historically provided much lower passive income than many other parts of the county and other investment categories.
Hikers Beware: Three recent articles on three islands highlight the danger of hiking alone and ignoring warning signs and closure signs.
A Maui hiker was lost for 17 days before being rescued in May surviving on stream water and strawberry guava. She planned on going on a solo three-mile run at a forest reserve that she had not visited before, ended up hiking due to fallen trees, left the path and decided to sit down and meditate on a fallen tree. She became disorientated and could not find the path to return to her car and ended up going in the wrong direction becoming hopelessly lost. She has apologized for being poorly prepared and for putting others in harms way during the search. Fortunately, she was rescued and treated for a broken leg and an infection from severe sunburn when others have not been so lucky. A second Maui hiker apparently fell to his death around the same time that she was missing.
Eight firefighters battled darkness, altitude sickness, and freezing temperatures for 7 ½ hours to rescue a 68-year old man from Arizona. He wandered past warning signs at Mauna Kea's summit to get the perfect photo and got lost. The man stepped on unstable terrain that gave way and he fractured his femur. The fire fighters found him at about 12,000 feet above sea level, splinted his leg, and carried him on a stretcher for 3 ½ hours up a 700-foot slope with 40 lb. backpacks. Six of the eight firefighters would carry the stretcher about 10 feet and then two would rotate out in order to prevent further injuries from fatigue.
State conservation officers cited an injured Honolulu man and five other hikers for trespassing at Sacred Falls State Park following another rock fall. The state park has been closed since eight people died on Mother's Day in 1999 from a major rock fall. The state is wrestling with the problem of social media encouraging hikers throughout the state to ignore warning signs and closure signs in order to experience a "great hike."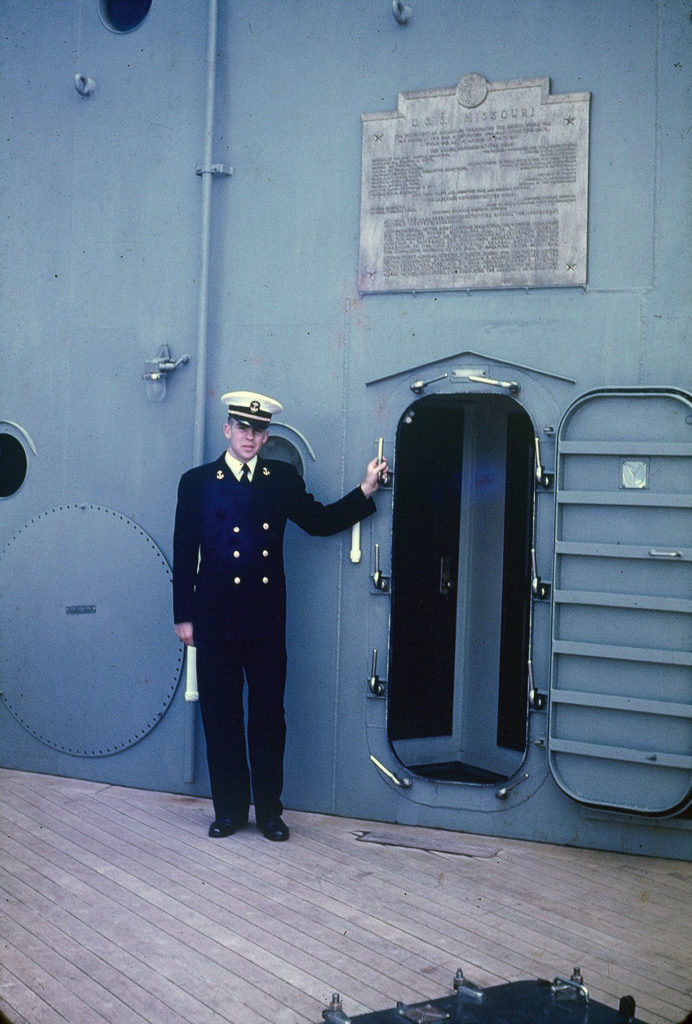 Property Management Guidance
Background: Stott Real Estate, Inc. sells residential real estate and its subsidiary, Stott Property Management, LLC, manages residential rental property. The two companies have separate staffs and share the same office. Tracey Stott Kelley is the principal broker of Stott Real Estate, Inc. and Tim Kelley is the principal broker of Stott Property Management, LLC. Stott Property Management, LLC currently manages approximately 400 rental units on the island of Oahu.
There are many superb property managers (PMs) on Oahu. Any negative comments made in this article are not directed at PMs as a group. That being said, many of our clients had previously used another PM before hiring us. The article discusses common errors made by owners and/or their PMs. The article is designed to help owners increase their rental income by learning from the mistakes of others.
Absentee Owner Managing Property: By far the biggest mistake that we witness on a regular basis is an owner trying to manage a rental property while living thousands of miles away. The owner does not typically have a good understanding of the Landlord-Tenant Code (Hawaii's laws governing residential real estate), must rely solely on the tenant to maintain the property, and does not have the time and resources to address problem tenants. The attorney that we use for evictions states that most of the difficult and expensive legal problems that he is hired to help solve involve owners acting as a PM that are not familiar with the Landlord-Tenant Code and proper check-in/check-out procedures. Tim Kelley and Tracey Stott Kelley do not even attempt to manage their mainland rental properties despite their years of experience. They have two PMs managing their investment real estate portfolio.
Additionally, The State of Hawaii requires an absentee owner to obtain an on-island representative to manage the property. We have witnessed a number of knowledgeable tenants create expensive headaches for owners that have tried to manage a property themselves.
Poor or Inadequate Tenant Screening: The best way to deal with problem tenants is refusing to allow problem tenants to move into a property. Stott Property Management, LLC requires every adult applicant to fill out an application and then checks the following: Credit Score, Employment, Previous Landlord References, and State of Hawaii Court Records. By carefully screening tenants, Stott Property Management, LLC helps minimize tenant caused problems and protects their clients from arbitrary discrimination complaints. Failure to properly screen tenants can result in several months of lost rent and thousands in legal fees to correct the situation.
Improper Check-ins and Check-outs: The State of Hawaii requires a Tenant to return the property to the Landlord in the same condition that the property was in at the time the Tenant checked in minus normal wear and tear. "Normal wear and tear" does not include dirt. One common pet peeve of investment property owners involves being charged for cleaning when a property is being made ready for the next tenant. If a property was clean at the time of check-in, then any cleaning required after the tenant checks out should be paid for by a portion of the tenants' security deposit. The only time an owner should pay a cleaning bill would be if light cleaning was required because maintenance was conducted in a vacant property, or if a property was vacant for more than a month.
The Landlord-Tenant Code requires that the Landlord must obtain a signed Property Inventory and Condition Form from the tenant at the time of check-in in order to withhold any funds for tenant caused damage after the tenant checks out. If the Landlord withholds all or a portion of the funds, then the Landlord must mail the prior Tenant a letter stating the charges, provide copies of estimates or bills from contractors, and provide a check for any remaining funds within 14 days of the check out. Stott Property Management, LLC has witnessed the small claims court judge order a Landlord to return the security deposit in full for failure to have a signed Property Inventory and Condition Form or meet the 14-day requirement even though evidence of tenant caused damage was presented in court.
Failure to Conduct Routine Inspections: A quote that is often used in leadership also applies to rental properties. "It is not what you expect, it is what you inspect." Stott Property Management, LLC has taken over many rental properties that were not inspected because a "great tenant" was living there. It appears that the definition of a "great tenant" to a few PMs and/or owners is a tenant that stays for an extremely long time and pays their rent. The owner is then shocked to find out that these tenants trashed their property when they did finally move.
Landlords must regularly inspect properties in order to maintain the properties in good condition. Over several years, normal wear and tear will turn a clean and desirable rental property into a run down looking home that fails to attract good tenants. Failure to identify and address regular maintenance items like painting, replacing worn out flooring, and repairing small leaks can and will lead to lost rent and more expensive repairs in the future.
Failure to Charge Market Rent: In general, rent will increase over time at the rate of inflation. One common mistake that owners make is charging below market rent to friends and family. One common misconception that some owners have is the thought that the tenant will be grateful for being able to rent a property for several hundreds of dollars below market rent every month. These very same owners are then dismayed when their financial situation changes and they must either sell the property or ask the tenant to move and the tenant becomes a problem. Instead of receiving gratitude for their charity, the owners receive scorn for taking away a rental subsidy. If you feel compelled to help someone out, we recommend writing a friend or family member a check for an amount you are comfortable with. You will enjoy the benefits of providing a gift without the liability of offering a subsidy for an indefinite period of time.
Another common mistake that some PMs and owners make involves failing to increase the rent that a long-term tenant pays when market rents have risen. Stott Property Management, LLC has seen some tenants paying half the market rent for a property because a PM or owner has failed to raise the rent on a tenant that has lived in a property for ten years or more. Stott Property Management, LLC compares the actual rent to the market rent every time a lease is about to expire and then makes recommendations to their clients when, in their opinion, a rent increase is warranted.
Tenant Repairs: Asking or allowing a tenant to conduct repairs on a rental property in lieu of rent almost always ends up in failure. The reasons behind the problems include failure to define and document the scope of the work for the agreed upon rent credit, the tenants lack of skill in completing the repair, failure to inspect the final work product, or a combination of these reasons.
We have witnessed some property managers make the same mistake as owners. We have even spoken to one owner who allowed a "handyman" to move into his property to conduct repairs and then had to evict this same "handyman" who lived in the property without completing any work over the span of several months. The Owner had to bear the costs of an eviction for a tenant that never paid any rent.
Befriending Tenants: Some owners make it a point to become "personal friends" with their tenants. As a result, they tend to stop treating their rental property as a business and end up losing money by failing to make difficult decisions that negatively impact their "friends."
Asking Above Market Rent: One of the biggest myths in investment real estate is the idea that a property will attract better tenants by simply raising the asking rent. In most cases, the best-qualified tenant prospects are also the most informed tenant prospects. In order to successfully compete for well-qualified tenants, a landlord must offer a competitive asking rent. Typically speaking, the only tenant prospects that apply for a rental charging over market rent are those people who have limited options due to poor credit and/or poor rental references.
Instead of attracting the best tenants in a reasonable time frame, the landlord ends up with longer than normal vacancy rates, lower quality tenants, and typically higher turnover. Since vacancy periods, problem tenants, and turnover expenses cost landlords more than standard repairs, overpricing a rental should be avoided.
Fully Furnished Apartments: Unless an owner lives in a property for part of each year, or the property is located in a high-end tourist destination, furnishing an apartment makes it more difficult to attract quality long-term tenants. Most people looking to rent long-term have their own furniture. The additional costs and headaches involved with maintaining the furnishings typically result in lower cash flow.
Pets: Some owners do not allow pets because they fear that the animals may cause excessive damage or ruin carpeting if the pet has an accident. The State of Hawaii allows landlords to collect a refundable pet deposit in addition to the refundable security deposit. State Law also allows tenants to move a "pet" into a rental that does not allow pets by obtaining a doctor's note claiming that the "pet" is an Emotional Support Animal.
Stott Property Management, LLC recommends owners to allow a small pet (under 40 lbs.) due to the above mentioned changes in state law. Most tenant prospects that have great credit and rental references are responsible pet owners. The combined security deposit and pet deposit would usually be large enough to replace carpet and padding if the pet has an accident. The higher demand helps raise the rent and reduce vacancy periods and some pet owners will look past flooring defects in order to move into a rental that allows a pet.
Remodeling: Location and views have the largest impact on market rent. In general, tenants look for clean and functional square footage in neighborhoods that meet their needs the best. Installing granite countertops, high-end cabinetry, hard wood floors, high-end appliances and bathroom fixtures do not provide a sufficient return on investment. Since the State of Hawaii limits a security deposit equal to one month's rent, one careless tenant could end up causing thousands of dollars in damage to a high-end remodel.
If your property shows signs of wear and tear, a coat of fresh paint and decent rental grade carpeting should be sufficient to attract quality tenants. If you don't want to replace the carpet every five to seven years, then consider installing ceramic tile. Don't replace "dated" cabinetry and countertops unless they exhibit major functional problems (i.e. stuck drawers, rotten wood, broken hinges that can't be repaired).
Discrimination: Federal and State Laws prohibit turning down a potential tenant due to race, color, national origin, religion, sex, familial status, or handicap. Some owners of high-rise condos have voiced concerns over the safety of small children and the risks of falling. Even though those concerns may be valid, turning down an applicant with small children for that specific reason violates the law.