April 2020 Email Update Oahu Real Estate
Posted by Tim Kelley on Friday, April 10, 2020 at 3:37 PM
By Tim Kelley / April 10, 2020
Comment
Here is our 04/10/2020 e-mail update. The newsletter is sent after the statistics for the preceding month have been posted on the Board of Realtors website. You can find previous newsletters by visiting www.stott.com/news.
Please use the following link to access our most recently published quarterly newsletter. The current edition contains information on federal and state actions concerning tenants, landlords, and homeowners, advantages of pet friendly policies, third-party trustee arrangements, and special power of attorneys.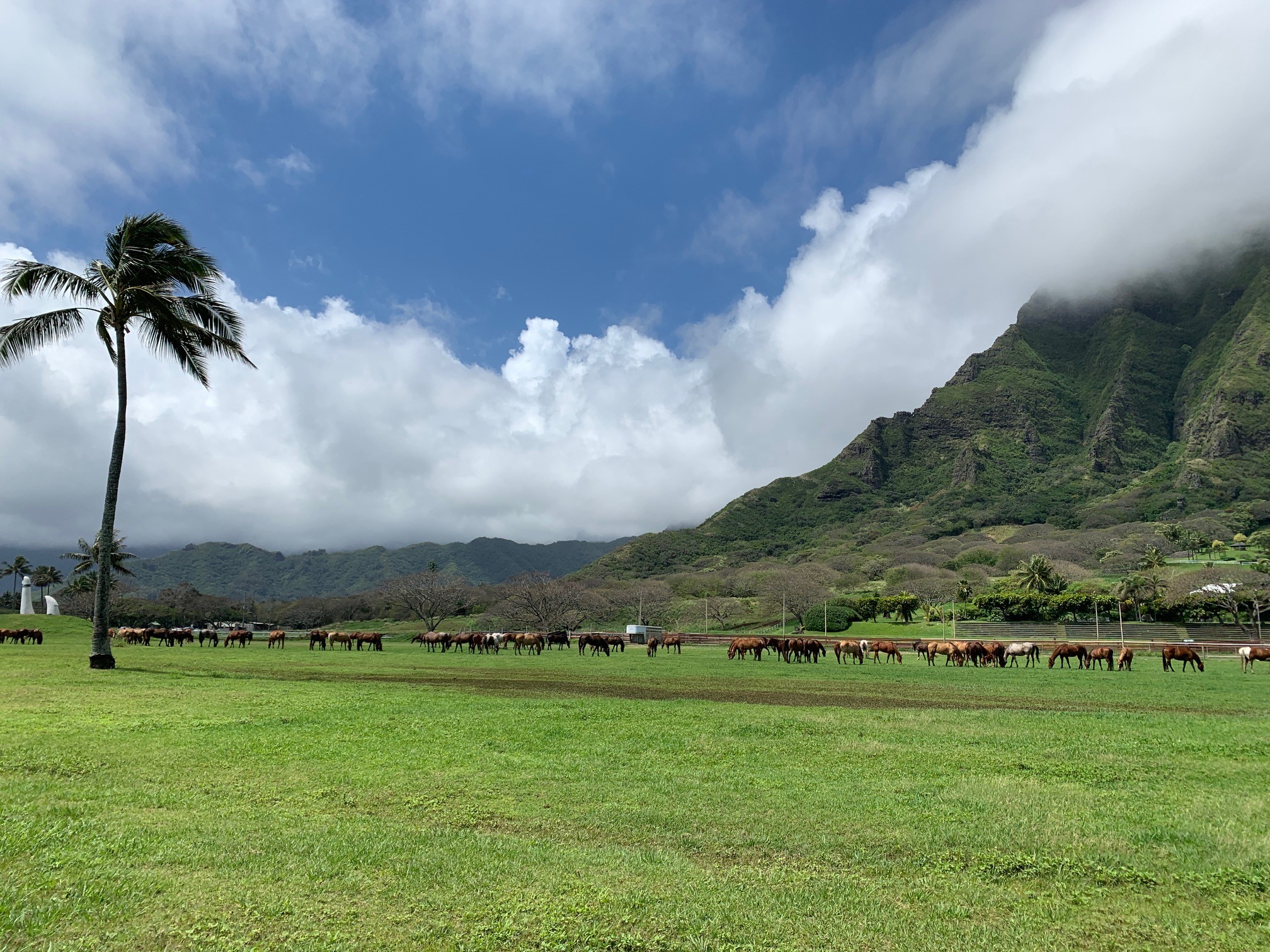 The median price in March for single-family homes was $810,000 (3.5% higher than March 2019) and for condos was $435,000 (1.4% higher than March 2019). The number of single-family home sales was 9.8% higher than in March of 2019 and 12.2% lower for condos. The number of sales is expected to drop due to the impacts of the pandemic in May since many of the March sales were already under contract and closed or were ready to close before the full economic fallout from the pandemic was felt. Stott Real Estate, Inc. did have a few transactions fall out last month because buyers got nervous and some loan programs stopped being offered. Supply is still relatively tight because many sellers have decided to postpone selling until the federal and state governments allow non-essential businesses to reopen.
Stott Property Management LLC's Tenants' rent is considered late if not paid by the 5th of the month. Late rents jumped 478% in April due to the financial stress from layoffs and reduced hours. 15% of the tenants paid rent late in April when typically 3% of the tenants pay rent late for a variety of reasons on any given month. Tim expects the numbers in May to be worse since Oahu's stay-at-home order does not expire until April 30th. May could be extremely messy if the federal and state government have issues delivering promised funds to out-of-work tenants.
150,434 people filed for unemployment in March as the pandemic and government ordered stay-at-home measures decimated Hawaii's tourist and service heavy sectors. The Department of Labor and Industrial Relations (DLIR) reported a labor force of 668,100 in January meaning roughly 23% of Hawaii employees lost their jobs in March. The number of unemployment filings has risen by more than 35,000 in the first seven days of April. In response, DLIR has opened a new call center, an additional website/database, and added 76 staff members to help the surge in out-of-work residents.
Since local and national news has been covering the Covid-19 pandemic essential 24/7, seven days a week in March, we will only touch on Oahu specific issues and information gleaned from operations at Stott Real Estate, Inc. and Stott Property Management, LLC.
The state's leading private industry has been shut down by social distancing requirements implemented to slow the spread of the virus. During the peak season, roughly 50,000 visitors arrive by plane every day. On the second day that visitors arriving by plane were required to self-quarantine for fourteen days, 159 people arrived. Occupancy at the Hilton Hawaiian Village is typically in the high eighties fell to 3.5% on the same day. Waikiki is so quiet that residents on the east side can hear the lions roar and monkeys hoot at the Honolulu Zoo. The unemployment rate jumped to over 10% the same week even though the state's website crashed, frustrating thousands of laid off workers trying to file for benefits. The link below shows between 1,000 and 1,500 rental cars parked at Aloha Stadium due to the outbreak.
It could take 12 to 18 months for the tourism industry to get started again in a disturbing 13-page article published by the University of Hawaii Economic Research Organization (UHERO). In a nutshell, the state must first bring the epidemic under control locally, the epidemic must be brought under control in the areas sending visitors to Hawaii, and/or an accurate same-day test must be available to pre-screen potential visitors prior to boarding an airplane. Tourism could also return once potential visitors have access to and receive a vaccine. UHERO reported that tourism represented 23% of Hawaii's Gross Domestic Product prior to the pandemic. Here is a link to the full article.
http://uhero.hawaii.edu/wp-content/uploads/2020/04/HowToControlHawaiisCoronavirusEpidemic.pdf
Stott Real Estate, Inc. and Stott Property Management LLC implemented the following social distancing policies the week of March 13, 2020 and sent e-mails and letters to both tenants and investment property owners detailing those policies. On March 20, 2020, we implemented three-day work weeks after Mayor Kirk Caldwell announced that all non-essential businesses were to shut down at 4:30 pm through April 30, 2020. Contrary to some rumors, we are still showing vacant properties while following social distancing protocols.
Hawaii even had a bout of its own political drama. Governor David Ige has been widely criticized for his weak leadership skills and passive aggressive tendencies. The Honolulu Star Advertiser documented the latest flap when staffers reported that Ige instructed them not to work with Lt. Governor Josh Green, a medical doctor, who described Hawaii's start to testing as a failure (Hawaii had tested only 32 people as of March 13th) during a news conference and he publicly urged Ige to turn away and quarantine tourists weeks before Ige acted. Green has also publicly criticized the Hawaii Department of Health for its "misguided testing criteria." Governor Ige quickly backpedaled when the incident was reported and explained that he was limiting the news conferences to officials directly involved with the state's response to the pandemic. The Hawaii Department of Health mistakenly reported its first coronavirus related death on March 20th based on a misread report.
Civil Beat reported that Governor David Ige's emergency declaration on March 16th, 2020 suspending state's public records and open meeting laws was one of the most extreme in the country. The emergency order was put in place well before he ordered the various social distancing measures now in place. Ige has received criticism from the state legislature and doctors over the administration's response to the global pandemic. The Hawaii Department of Health has even scrubbed its site of testing data related to the total number of tests conducted, a sensitive point of contention with doctors and Lt. Governor Josh Green.
A recent study by Wallethub reported that Hawaii taxpayers get the lowest return for their state and federal taxes paid in the country. Hawaii residents pay the most in taxes per capita yet rank #45 in the country for hospital systems.
A recent study by the Missouri Economic Research and Information Center reported that Hawaii's cost of living was almost twice that of the national average. A score of 100 indicates that a state's cost of living equals the national average while Hawaii's score came in at the highest of all states, 191.8. The study measured the cost of living in six categories (groceries, housing, utilities, transportation, healthcare, and the catchall category of miscellaneous).
Hawaii's premiere celebration of Hula, the Merrie Monarch Festival, was cancelled joining the long list of national and regional events shuttered by the Covid-19 pandemic. The festival was scheduled to run from April 12 through April 18.
The state of Hawaii has initiated its planned replacement of its literally disintegrating Aloha Stadium by issuing a Request For Qualifications (RFQ) from perspective developers for a public-private partnership (P3) that would create a new sports and entertainment complex at the existing site. The plan calls for a new stadium, hotel, residential, and retail along the Honolulu Authority for Rapid Transit's (HART) new elevated rail line.
The ten-year delay in construction of the Thirty Meter Telescope (TMT) will cost the project an extra $1 billion according to the most recent estimates. The projected cost of the project is currently $2.4 billion as inflation for material and labor has caused construction costs to rise. The executive director of the project has currently acknowledged that there is disagreement among the project's international consortium over the preferred telescope location. Time is running out for Hawaii.
Eurus Energy backed out of a 13-wind turbine renewable energy project in Waianae after failing to obtain a permit after four years of effort due to community opposition during the planning and permitting phases. One of the part owners of the proposed site had hoped to use the proceeds to finance restoration of the area's ecosystem. The project was projected to produce enough renewable energy to power 25,000 homes.
The #2 ranked University of Hawaii (UH) Rainbow Warrior Volleyball team's hope of a national championship were dashed when the NCAA cancelled championships through the end of 2020. UH has also cancelled classes and while some students have gone home, others have remained because the social distancing environment has become more dire. Stott Property Management, LLC manages a property that rents to two UH tennis players, one from Japan and the other from Europe. The Japanese student had to hurry home because the country set a deadline for people returning to the country while European countries are still struggling to come up with a cohesive strategy.
Tim and Tracey learned about Hawaii's kolea (Pacific golden plover) last year and have been observing two of them in their front yard and at work. The birds fly non-stop, one-way, for 3,000 miles between Alaska and Hawaii during their annual migrations. The kolea lose weight in the late summer when they arrive in Hawaii as they run around the boundary of their territory keeping out other kolea. Once the solitary kolea have established their territories, they can be seen foraging for food in their confined spaces. The birds weight fluctuates from a low of 3.7 ounces in late summer to a high of seven ounces just before the migratory flight. 40% of their top weight is fat needed for the energy expended during the 3,000-mile journey.
Tracey took a photo of a sight that you often don't get to see at Kualoa Ranch. These horses would have been carrying visitors prior to the pandemic.
Aloha Stadium becomes new home for unused rental vehicles
http://uhero.hawaii.edu/wp-content/uploads/2020/04/HowToControlHawaiisCoronavirusEpidemic.pdf