April 2019 Email Update Oahu Real Estate
Posted by Tim Kelley on Wednesday, May 1, 2019 at 2:50 PM
By Tim Kelley / May 1, 2019
Comment
Here is our 4/9/2019 e-mail update. It is sent after the statistics for the preceding month have been posted on the Board of Realtors website. You can find previous newsletters by visiting www.stott.com/news.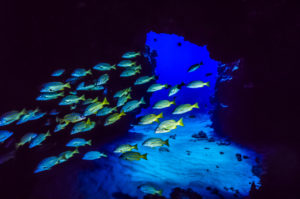 Please use the following link to access our most recently published quarterly newsletter:
Quarterly Newsletter
The March median price for single-family homes was $782,500 (3.0% higher than March 2018) and for condos was $429,000 (1.4% lower than March 2018). Demand continues to drop but shows signs of moderating since the percentages are single-digit reductions versus the double-digit reductions over the past few months. Closed sales of single-family homes dropped 9.5% and of condos dropped 3.7% compared to last year and pending sales (property under contract but not sold) of single-family homes dropped 9.6% and condos dropped 6.9%. Supply continues to creep up with 3.4 months of inventory of single-family homes and 3.6 months of condos even though the supply of available homes continues to be relatively tight.
Hawaii's hotels experienced their greatest drop in occupancy in about a decade this past February. Statewide occupancy dropped 3% compared to February 2018 and total revenue dropped 6%. The soft numbers are causing some concern in the industry that has witnessed softening since last June.
The National Park Service recently announced that it has awarded a $2.1 million contract to repair the USS Arizona Memorial dock and that the repairs are projected to be completed this fall. Officials hope that the dock will be fully operational in time for the next December 7, 1941 remembrance. The park shut down access to the memorial last May when it was discovered that the dock's anchoring system had failed. The repairs will involve using heavily helical screws to anchor into the seafloor.
Three of the state's most visited tourist attractions, The USS Arizona Memorial, Hawai'i Volcanoes National Park, and Haleakala National Park have seen declining attendance in 2018 compared to 2017. While the memorial's dock problems and Kiluaea's eruption obviously impacted attendance, there was no smoking gun to Haleakala's attendance decline. The USS Arizona Memorial had 168,000 fewer visitors in 2018, Hawai'I Volcanoes National Park had 900,000 fewer visitors, and Haleakala National Park had 68,000 fewer visitors on top of a 2017 decline of 151,000 visitors. It appears to be another sign that Hawaii's tourism market may have peaked for this latest business cycle.
In a version of "Goliath versus David," the hotel industry is teaming up with a coalition of affordable housing advocates and labor unions to urge legislators to solve Honolulu's "illegal short-term rental epidemic." Claiming that the deck is stacked against them, Oahu's hotels are trying to push the idea that individual operators are tax scofflaws and prey on the uninformed tourist. However, as the Honolulu Star Advertiser notes, tourists are voting with their wallet and that explains the hotel industries shrinking market share for Oahu's visitors. The Department of Taxation reported that there are over 9,000 Transient Accommodation Tax (TAT) accounts open even though there are only 150 hotel properties in the state. It appears that a majority of the "illegal short-term rental" owners are actually paying their taxes and that is part of the reason that a state circuit judge denied the state's attempt to subpoena Airbnb's records to determine how many vacation rental owners had TAT accounts.
The Hawaii State Salary Commission has recommended that state legislators receive 10% pay increases in 2021. The increase will cost the state and extra $485,000 next year. In a self-serving statement, the Senate president stated, "If you're trying to get good people to come in and be those decision-makers, then you need a fair compensation." It appears that state lawmakers feel that they can continue to get away with raising taxes while receiving additional pay and recent elections support those assumptions.
In the area of taxes, Hawaii is tough on all income tax brackets according to the latest report by WalletHub that analyzed a report from The Institute on Taxation and Economic Policy (ITEP). Hawaii ranked 49th out of 50 states in being one of the toughest states in taxing the poor. Hawaii's poorest citizens pay almost 13% of their income on taxes; the middle class pays almost 12% and the wealthiest pay over 10% of their income on taxes. Hawaii's General Excise Tax takes 8.43% of the poor's income while about 3.31% for the highest earners. The situation could get even worse if the state legislature approves a bill raising the General Excise Tax another 0.5% to "fund education" after last year's property tax proposal was ruled unconstitutional.
A recent report by the state Department of Business, Economic Development and Tourism (DBEDT) helps explain why Hawaii's population has shrunk over the past two years. Hawaii's economic growth has trailed the Mainland by 18% and growth is predicted to lag in the future. Hawaii has experienced an annual growth rate of 1.8% since 2009 while the average growth rate for the U.S. was 2.2%. A recent poll reported that 45% of Hawaii voters live in homes where someone is considering or has already left the islands primarily due to the cost of living. The people thinking of leaving tend to be between the ages of 18 & 34 (66%), have kids in private school (56%), attended private school (54%), are college graduates (51%), have household incomes above $60,000 (51%) and rent (50%). The poll also reported that island voters are worried about the homeless situation and that 79% of those that were polled think that homelessness has got significantly worse over the past couple of years.
The state hopes to open the Pali Highway by August, five months after a rockslide covered the Honolulu-bound lanes and destabilized sections of the Old Pali Road above. Tracey and Mary Lou were actually on the Pali when police raced by to stop traffic due one of the rockslides. Two projects hope to prevent future rockslides from threatening commuters. Crews will install a mesh barrier on the slope between the Old Pali Road and the Pali Highway to catch falling debris and then crews will extend the entrance of the Honolulu-bound tunnel about 80 feet to further shield motorists. Currently nothing on the Kaneohe-bound side of the highway appears to pose a threat to traffic.
The Hawaii Section of the American Society of Civil Engineers confirmed what many Hawaii residents know by giving the state a D+ for infrastructure. The following categories received grades ranging from D- to D+: storm water systems, wastewater, drinking water, dams, and roads. The report points out that the state has a long way to go in meeting its infrastructure needs with a $23 billion funding gap over the next 20 years.
The state is about to pay an inmate $18,000 for failing to release him after an Oahu judge ordered the state to release him from jail after serving five days for probation violation. The state kept him incarcerated for four months despite the inmate's claims that he should be freed. The 2013 case is a symptom of systematic failures at the state's Oahu Community Correctional Center (OCCC) that have resulted in inmates being held beyond their release dates. Four other inmates are suing the state and officials have acknowledged releasing nine other inmates after it was discovered that they had been incarcerated longer than their sentences.
Lee Cataluna, a columnist for the Honolulu Advertiser, summed up the latest "developments" with the Honolulu Authority for Rapid Transit's (HART) rail project in a Sunday commentary titled "Rail Problems Big Enough to Impress the Big Guys." Her quote describes the public on the rail spectrum, "And some people, maybe even most people, are in the middle – accepting the excise tax surcharge to help fund the project, gritting teeth through the construction delays, sticking it out in solidarity with those west-side commuters – but increasingly feeling like chumps as the stream of disheartening news about project management and financing continues." The Honolulu Star Advertiser seems to be writing articles almost daily concerning the poor management and apparently outright incompetence throughout the rail project. Some of the latest articles describe the train cars built and designed by Hitachi Rail Italy failed the initial roof and floor fire testing conducted in Texas in February. A recently release report describes how a subcontractor for Ansaldo derailed a train car twice on the same day by leaving the train switch in the wrong position twice on the same day. Train #3 was damaged when workers pushed the train on a section of track where the energized third rail had been disassembled and breaking off one of the trains "shoes." Ansaldo was ordered to stand down until they created written safety rules and safety enforcement associated with operating and testing the trains. The U.S. Transportation Department Inspector General is looking into claims by a former quality manager who claims he was fired and harassed for raising attention to construction flaws with rail columns that support the airport section of the rail line. The U.S. Justice Department and the Federal Bureau of Investigations (FBI) has issued three separate subpoena's involved with different aspects of HART's operations and management oversight. Lee Cataluna summed up the article appropriately, "But that rush to start, that shameful lack of realistic planning, stuck us with a nightmare in which there are great reasons to keep going and even more great reasons to quit, and there is no one we trust to help make the right decision."
The state has warned HART that it will not release funding for invoices that are being scrutinized by the FBI as part of the investigation into the rail project. The state Department of Accounting and General Services (DAGS) reviews invoices to determine if they qualify for funding by the 0.5% Oahu General Excise Tax surcharge. DAGS has instructed HART "not to submit any invoice that is under federal subpoena and investigation." Additionally, DAGS has refused to reimburse HART for $40.4 million until HART provides more information about the submitted invoices.
Honolulu Prosecutor Keith Kaneshiro finally agreed to take a voluntary paid leave of absence on March 7th. His announcement came on the last of the twenty days that the Hawaii Supreme Court gave him to respond to the state attorney general's petition that he be suspended until a federal investigation is completed. Kaneshiro will continue to earn his $170,000 annual salary during the federal investigation into government corruption related to Katherine Kealoha's indictment for public corruption and drug dealing.
The failed Kauai dairy farm funded by Ulupono Initiative will cost Hawaii taxpayers $875,000 in addition to the money lost by the private investment firm. Local economist Paul Brewbaker lamented about the loss to taxpayers "There is no dairy. Unfortunately, the state is left holding part of the bag." The nonprofit Tax Foundation of Hawaii had recommended against the 2008 law that created incentives for landowners to preserve prime farmland for agricultural use in perpetuity as Hawaii's Important Agricultural Lands. The tax foundation routinely warns the state legislature to avoid trying to pick winners and losers via tax incentives with little success. The dairy farm was cancelled when local community members and regulators objected to storing liquefied manure in open ponds to be used as pasture fertilizer.
The U.S. Geological Survey has changed Kiluaea Volcano's alert level to "normal," marking the end to one of the most voluminous eruptions in Hawaii's recorded history. Data from the past eight months show relatively low rates of seismicity, deformation, and gas emissions at the volcanoes summit and at the East Rift Zone. Residents can also breathe easier as lower sulfur dioxide emissions mean less vog than experienced over the last decade.
An emotional public auction in Kauai for four landlocked parcels in Mark Zuckerberg's 700-acre estate provides a cautionary tale in passing real estate to multiple heirs. A quiet title lawsuit was initiated in 2016 because the land passed over time to as many as 300 partial owners. Typically land sold at auction fetches less money than if the land is sold through a standard real estate transaction. In this case, the lands were sold for $1.76 million and the proceeds will be divided up amongst the heirs. The entire process caused many of the heirs' mental anguish through the forced sale. While an extreme case, the story should provide caution to those who want to pass real estate to multiple heirs when they pass away. As the number of heirs grows, the chance for a peaceful resolution towards managing and ultimately selling the property diminishes greatly.
The woes of Kauai's Coco Palms Resort continue as the developer who tried to restore the hotel from damage suffered from Hurricane Iniki in 1992 decided to put the property up for sale. The project has been delayed for two years due to a lawsuit filed by Native Hawaiians who claimed ownership of the property. The lawsuit was dismissed in June and the appeal was dismissed in November. In 2017 and 2018, dozens of protestors occupied the land until sheriff deputies evicted the protestors in February 2018. The delays cost the developers millions of dollars and the developer defaulted on loans when they could not obtain a construction loan. Several developers have now failed to rebuild the resort over the years.
Southwest Airlines completed its first flight to Honolulu from Oakland on March 17th, opening a new era of competition. Southwest plans on competing directly with Hawaiian Airlines to provide interisland flights in addition to the flights to and from various cities in the Continental U.S. Service will begin between Honolulu and Kahului begins April 28 and between Honolulu and Kona on May 12. Hawaiian Airlines has already lowered some of its round trip fairs to the other islands to $98 for most days in May to compete with Southwest's fares. Tim and Tracey recently paid $170 each for round trip tickets to Kona in February on Hawaiian Airlines.
Tracey had worried when we lived in Texas that our young children would not get to experience and appreciate the local fare provided by Zippy's. Fortunately, we moved to Kailua in 2004 and the kids got to eat the food quite often either at the restaurant or at potlucks by various teams that they competed on. Zippy's has just announced that it is branching out to Las Vegas. The move makes sense since many consider Las Vegas Hawaii's ninth island.
The Ka'upulehu Marine Reserve is off to a good start that may provide hope for Hawaiian reefs and the tropical fish that live there. Under the 10-year harvest rules, the public may not fish or take any marine life from the reserve's established rest area that consists of 3.6 miles of coastline and extends to a depth of 120 feet. Fishers are allowed to use Kona crab nets from depths of 120 feet to 600 feet and use hook-and-line methods to catch 18 species of fish. Two years into the period, dive surveys have found that some species of fish have increased between 30% and 60%. The dive surveys have seen a 62% increase in some types of wrasses, a 46% increase in some types of surgeonfish, and a 30% increase in some types of parrotfish. The Nature Conservancy does caution that it is too early to draw any conclusions from the conservation efforts but they are hopeful that rest periods could hold the key to turning around declining reef fish populations.
The University of Hawaii men's volleyball team is having a record-breaking year. They won a NCAA record 74 straight sets over their opponents before losing a set to 3rd ranked University of California Santa Barbara this past weekend and have a perfect record, 25-0. Hawaii finishes the regular season next weekend against the #2 team in the country, Long Beach State.
Check out our most recent videos:
See what our Clients have to say about us!