July 2016 E-mail Update - Oahu Real Estate
Posted by Tim Kelley on Wednesday, August 10, 2016 at 2:06 PM
By Tim Kelley / August 10, 2016
Comment
Here is our 07/12/2016 e-mail update. It is sent after the statistics for the preceding month have been posted on the Board of Realtors website. You can find previous newsletters by visiting www.stott.com/news.
Please use the following link to access our most recently published quarterly newsletter:
April to June 2016 Quarterly Newsletter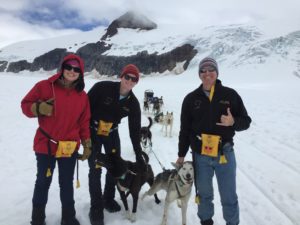 Oahu median sales prices for single family homes and condos surged to new records in June. The median price for single family homes rose to $760,000 (8.6% higher than June 2015) and the median price for condos climbed to $405,500 (19.8% higher than June 2015). Demand remained strong and the supply continued to be limited. There are currently 3.0 months of inventory for single family homes and 3.1 months of inventory for condos. Competition for more "affordable" properties should remain intense since only 39% of the available single family homes and only 43% of available condos are asking less than the current median sales price.
The Economic Research Organization at the University of Hawaii (UHERO) predicts that Oahu's economy should continue to grow incrementally over the next couple of years. Construction enjoyed a strong year fueled by Kakaako condos, rail, and commercial projects and is currently near its cyclical peak with job counts climbing past its previous record. Personal income grew about 3.5% last year and is expected to grow by another 2% in 2016. UHERO predicts that private health care will be one of the strongest industries over the median term as Oahu's population continues to age. Tourism should experience incremental gains, as a strong U.S. economy will help offset a struggling Japanese economy and slowing Chinese economy. A strong U.S. dollar will put more pressure on foreign spending. Budget pressures will limit state and local government's job growth. The largest challenge that Oahu currently faces is the rapidly rising price tag of the Honolulu Authority for Rapid Transportation's (HART) struggling rail project.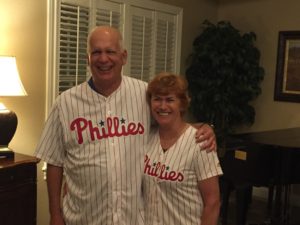 Hawaiian Airlines is offering a new and innovative way for passengers to upgrade to first-class for less money. Bid Up, Hawaiian's new program, allows passengers whose itinerary includes a leg between Hawaii and North America to bid for available first-class seats. Eligible fliers will receive a Bid Up e-mail about 10 days prior to their departure and the winning bidders will be notified 48 hours prior to their departure.
Three squadrons of P-3 aircraft are slated to leave Kaneohe Marine Corp Base airfield and operate out of Whidbey Island in a money saving move by the U.S. Navy. Windward Oahu will feel the impact of the departing squadron, its pilots, and well-paid maintenance crew. Only time will tell how this latest loss will impact the Kailua and Kaneohe rental market and overall economy.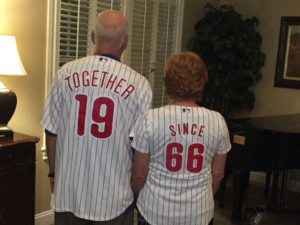 Hawaii ranks 45th out of the 50 states for its fiscal condition with a debt to state personal income level of 11.9% compared to the national average of 6 percent and a total debt per capita of $5,482, more than twice the national average of $2,144. Three major liabilities on the books, the state's unfunded pension liabilities, other post-employment benefits, and the state's total debt currently equals 73% of the state's personal income. The Hawaii Employee Retirement System can only afford to pay 60 percent of its retirees. Both Puerto Rico and Illinois, currently ranked lower than Hawaii, have made national headlines due to their budget woes from their past and current spendthrift ways. Hawaii politicians should pay attention to the consequences that Illinois and Puerto Rico are suffering and put Hawaii's fiscal house in order before it faces similar problems.
The 9th U.S. Circuit Court of Appeals has issued an order allowing the three money losing hospitals on Maui to start the transition process to private control under Kaiser. The San Francisco based appeals court temporarily blocked the transition in response to an appeal filed by the United Public Workers (UPW). The state and UPW recently filed a joint report stating that the two parties are actively negotiating a settlement of the lawsuit filed by the UPW regarding affected union members at the state run hospitals. The lifted injunction will delay the planned transition by about two months.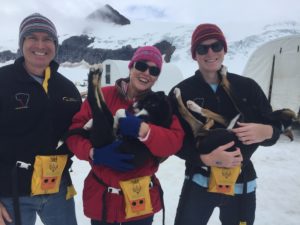 WalletHub recently reported that Hawaii has the 10th-worst economy of the 50 states. The report does not surprise those people that struggle to make life work economically every day in the over-regulated islands. The study compared three key economic dimensions in coming up with the rankings: economic activity, economic health, and innovative potential. Hawaii ranked dead last in exports per capita and 49th in the percentage of high-tech jobs. In related news, Hawaii ranked 49th for growth in the number of middle-market firms over that past five years.
Ball State's Center for Business and Economic Research piled on in the 2016 Manufacturing and Logistics Report Card for the United States by giving Hawaii F's in manufacturing, logistics, global reach, productivity and innovation. In a true head scratcher, Hawaii received its best mark in tax climate where it received a B. The researchers must not fully understand the negative impact of Hawaii's General Excise Tax and focused more on Hawaii's relatively low property tax rates.
Mayor Kirk Caldwell is in full panic mode as the election season starts heating up and the over-budget rail project continues to dominate the headlines. He is currently trying to compound the problems with the project by proposing that it end several miles short of the planned Ala Moana destination, essentially making the rail system a useless white elephant. The City and County of Honolulu and HART could not have orchestrated a bigger mess if they tried. The first, and possibly fatal mistake was to start the project out in Kapolei versus Ala Moana. Had the project started in the other direction, and the transit route had to be shortened, commuters could have boarded rail to avoid the heavily congested downtown Honolulu commute. Now, commuters who would want to take rail will essentially follow a more complicated option than what The Bus already offers. At this point, cooler heads would help see the project through as planned even though taxpayers will face a much higher bill.
Hawaii businessman, Duane Kurisu, will team up with the state of Hawaii and the City and County of Honolulu to develop and operate an affordable housing project of 200+ units, named Kahauiki Village, on reclaimed land off Nimitz highway between Keehi Lagoon Park and Sand Island. The Board of Land and Natural Resources (BLNR) has approved a plan where the city takes ownership of the 13 acres of land and will lease it to Kurisu for ten years with an option to extend the lease for another ten years. The land rent will be $1 per year. The homes, a collection of single-family-homes and duplexes, will be rented to families in need of shelter for $500 per month and the families will be responsible for utility costs. The wife of former Gov. Ben Cayetano, Vicky Cayetano, will offer all adults living at Kahauiki Village employment at her company, United Laundry. United Laundry is only a few minutes away on foot from Kahauiki Village. Duane Kurisu will take all financial risks for the project and his foundation will be in charge of the village's operations.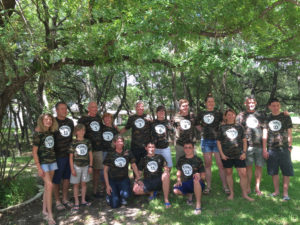 It appears that NextEra Energy Inc. and Hawaiian Electric Company (HECO) will wait on the Public Utility Commission's ruling. Both companies have the option of walking away from the deal yet neither company has done so. Both companies are also remaining silent and the agonizing slow process grinds on. The original merger announcement occurred on December 3, 2014 and the companies expected a decision within a year.
Hawaii Gas announced that it saved Oahu customers about $50.8 million in 2015 by using gas energy instead of electricity generated from oil. Oahu would have needed an approximately 861,000 barrels of oil for electricity to generate the same energy that was generated from synthetic natural gas and propane. Synthetic natural gas and propane are cleaner burning fuels and the production process is about 85% efficient versus the 32% efficiency from electricity generated from oil.
The Hawaii Community Development Authority has had preliminary discussions with an Oregon-based power company to develop a microgrid project in the West Oahu neighborhood of Kalaeloa. Development of the former Naval Air Station Barbers point has been hampered by the lack of infrastructure resulting in intermittent power outages that can last up to twelve hours. A microgrid is a local energy grid that can be disconnected from a larger, traditional grid and operate independently. Success of the project could possibly lead to a loosening of HECO's tight monopolistic grip over Oahu's electricity market.
We attended an event held by Pacific Business News on June 17th titled Windward Oahu Means Business. The event featured five panelists who answered questions from the moderator and from the sold out audience. The most sought out member of the panel was Alexander & Baldwin's director of asset management who announced that Lau Hala Shops, a collection of shops and restaurants, should be completed in late 2017 in the downtown Kailua building that Macy's vacated with tenants moving into the complex in early 2018. Other topics included the highly contested vacation rental debate, challenges associated with the homeless, and the thriving feral chicken population in downtown Kailua. Tracey and Tim even admired a gorgeous looking feral rooster on our way back to the office from the event.
The Hawaii Convention Center hosted the 13th International Coral Reef Symposium as researchers continue to highlight the toll that warming oceans, increasing carbon dioxide levels, and even sunscreen have on the world's coral reefs. One goal of the event was to raise awareness about problems and possible solutions to ecological issues that negatively impact coral reefs. Tracey regularly swims in Kailua Bay and participates in ocean races around Oahu. She has witnessed first hand the bleaching of Oahu's coral reefs.
The State of Hawaii Department of Land and Natural Resources recently updated its hawaiitrails.org website which also has a mobile-responsive design. Tim briefly navigated the site and it looks pretty useful for locating and planning hikes. So the next time you are in Hawaii and someone tells you to "Take a Hike," you know which website to visit.
Ala Moana Center is ranked the #10 mall in the country based on annual sales of $1,400 per square foot of retail space. Ala Moana has over 340 shops and restaurants in 2.4 million square feet of space. The mall fell two spots from the 2015 rankings, in part due to the remodeling of the Ewa end of the mall. Time will tell of the impact Bloomingdales and the new west end will have on General Growth's profitability. Ala Moana's daily volume is boosted by the droves of shoppers from Asia that visit the mall to purchase luxury items to bring home.
General Growth Properties Inc., is installing another large solar energy system on top of the new Ewa wing of the Ala Moana Mall. The initial installation, a $3 million installation consisting of 4,730 solar panels generating 1.17 megawatts of electricity, was completed in December of 2013. The new project will likely increase the mall's generating capacity by about 25% based on the project's permit quoting an install value of $927,202.
Demolition has finally begun on Kauai's iconic Coco Palms resort after being severely damaged by Hurricane Iniki 24 years ago. Demolition is expected to be completed in six months and construction is expected to be complete in the second quarter of 2018. The hotel was featured in a 1961 film, "Blue Hawaii," starring Elvis. Tim's parents fondly remember staying at the Coco Palms in 1981 and 1986 for their 15th and 20th wedding anniversary. Tim and Tracey just returned from a trip, consisting of a party in Texas and an Alaskan cruise, in celebration of Tim's parents' 50th wedding anniversary.
The local alcoholic beverage industry continues to be a bright spot in Hawaii's business community. Maui Brewery Company recently redesigned their beer cans through a collaboration with a Polynesian tattoo artist who created new icons for their beers. The company recently raised their brewing capacity to 100,000 barrels per year and is on track to brew and sell 45,000 barrels in 2016. The company plans on expanding its offerings to include sodas, ciders, and meads. Maui Brewery Company's recently renamed Coconut Hiwa Porter is one of Tim's favorite beers.
Hawaii's high construction costs, currently the highest in the nation, has stalled another major project. The mixed-use Live Work Play Area project on the site of the former Kamehameha Drive-In Theatre next to Pearlridge shopping center has been temporarily shelved because construction costs are currently 30 to 40 percent higher than budgeted. The developer could also be waiting to see how the rail project drama plays out over the next couple of years since the project was hoping to capitalize on a well-used rail transit system. Falling rider numbers by ending the line before Ala Moana could have major impacts on projects located near the elevated line.
Tracey was one of 15 Realtors honored this year for being in the top 100 selling Realtors for the past ten years. Thanks to all of our clients who helped make 2015 another successful year.